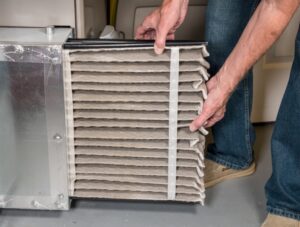 You may have big plans for your cooling system this summer, such as arranging for a new AC installation in Tampa, FL, or making upgrades to the thermostat, or adding a zone control system. But one job never changes from year to year, no matter the type of AC you have or the features it comes with: regularly changing the air conditioner's air filter.
An air filter change is a part of the regular maintenance job our technicians do each year when you schedule spring maintenance. But an air conditioner needs more than one filter change per year. You'll need to take care of this task throughout the rest of spring, through the summer, and into the fall.
What do you need to know about changing your AC's filter? We have all the important information gathered here. If you need additional help, our team is ready to assist!