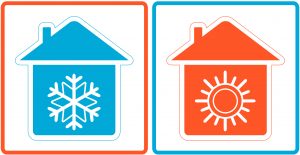 We love heat pumps in Tampa because they offer the right combination for comfort all year: they perform as powerful air conditioners during the long summers, then switch over to energy-efficient heaters for the shorter stretches of cold weather.
Right now you probably have your heat pump running most days, cooling down your home. But if you're reading this, you must have run into some trouble—your heat pump isn't keeping up and your home is getting too warm. We can offer you the heat pump service in Tampa, FL that will get your heat pump back to work or else find a heat pump to replace it.
Before you call us, look over some of the possible causes for an underperforming heat pump below.