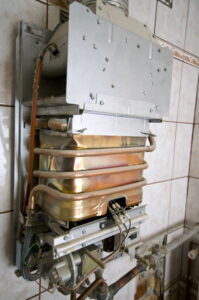 For homes that don't have a natural gas connection, an electric furnace is one of the most common options for central heating. Even for some homes that do have natural gas, electric furnaces can offer several advantages.
But when people are shopping around for a new central heating system, they might feel confused regarding the energy efficiency of furnaces. The trick is that the efficiency ratings for electric furnaces look different compared to gas furnaces, even though they use the same measurement: annual fuel utilization efficiency, or AFUE.
We'll explain below how to understand the AFUE of an electric furnace vs. that of other types of furnaces (including gas, propane, and oil).