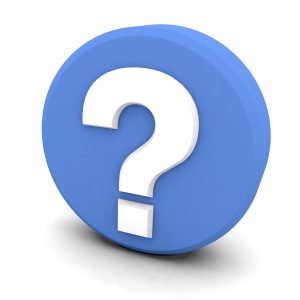 The natural gas furnace is one of the most common types of home heating system. But they're not as common here in Tampa because we don't need as much heating power. You'll find gas furnace hard at work in places with chilly winters because the furnaces can produce high levels of heat—and that's not something we often need. Many homes here also run entirely from electricity and don't have a natural gas connection for a gas furnace.
What are the main options for central electric heating in Palm Harbor, FL? There are two main types of units for a consumer to consider: the electric furnace or the heat pump. Let's look into the benefits and drawbacks of both.
The Electric Furnace
An electric furnace has a basic operation. Instead of using gas burners to warm up the air inside it and then sending the air into the ventilation system, an electric furnace uses a series of heating elements with electric coils in them to heat the air. The biggest benefit of an electric furnace is the price: these are among the most inexpensive kinds of heaters to have installed. An electric furnace can also have a long lifespan because there's no longer the stress from burners and combustion gas.
The drawback of an electric furnace is the long-term cost. Technically, an electric furnace has an AFUE efficiency rating of 100%, because all the electrical power sent through the heating elements becomes heat. But this doesn't mean it's less costly to run! Electricity is a more expensive energy source than gas, so an electric furnace can get pricy to run. If you only rarely use the furnace, this may not be an issue for you.
The Heat Pump
A heat pump is essentially an air conditioning system that can swap the direction it works so it can bring heat into a home as well. This means any heat pump installation is also an air conditioning installation—you're getting a two-in-one system! A heat pump can save plenty of money compared to an electric furnace, since a heat pump only consumes electricity to move heat from one place to another, rather than using it to generate heat. A heat pump also offers safety—even the outside cabinet doesn't get hot when it's working.
However, if you already have an air conditioner as part of your HVAC system and you don't plan on replacing it in the near future, it's probably best not to have a heat pump installed. A heat pump is only a worthwhile investment if it'll be used for both heating and cooling. If you only need a heater at the moment, it's better to go with an electric furnace.
The Ductless Option
Heat pumps also come in ductless models, which are a good choice if you are planning to remodel your home or you live in an old home that lacks ducts. Ductless heat pumps have a number of other advantages that make them worth considering—talk to us to find out the details.
The A/C Guy of Tampa Bay Inc. serves Pinellas, Pasco, and Hillsborough Counties. Arrange for heating installation with us.