Meet the Team at The A/C Guy of Tampa Bay Inc.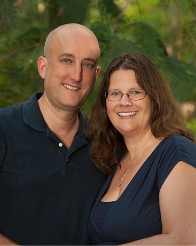 Gregg and Tabetha Bowman
Gregg and Tabetha are the owners of "The A/C Guy of Tampa Bay", and high school sweethearts. Gregg started the business in 2009 as a one-man operation after seeing too many A/C companies being run the wrong way. He has been working in the HVAC field since 5 years old going with his dad as a "gofer".
Soon after starting the business, Tabetha started handling the phone and office work in order for Gregg to focus on service and installation. A few years ago she stepped away in order to take care of the family. Since 2009 the company has grown exponentially, and Gregg now spends his time as the General Manager, overseeing and managing the day-to-day operations.
In their free time they enjoy spending time with each other and their 5 children, who they adore. They enjoy adventures in traveling and time by the water.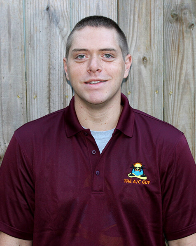 Benjamin Decker
Ben has been working for The A/C Guy since 2016. One of his favorite things about his job is the fun working environment and the positive attitude from everyone on the team. He states, "We all work together to get the job done efficiently and as neatly as possible".
An outdoors man, Ben spends time camping, fishing, or hunting. He also enjoys listening to country music and owning a horse.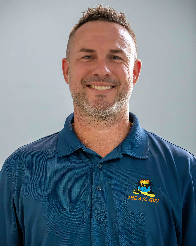 Daniel Ficca
Daniel has been working for The A/C Guy since 2011 and is the Field Operations Manager. He has been in the HVAC business since he was twelve years old and says that being a hands-on guy is what makes working on A/C equipment such an enjoyable job.
Dan is very proud of his three daughters and son, who he refers to as his true pride and joy. Also beloved is his truck, which he is always modifying with lift kits, stereo systems, or a faster engine.
A very friendly and helpful guy, he wanted you to know: "I look forward to servicing and/or installing your HVAC equipment!"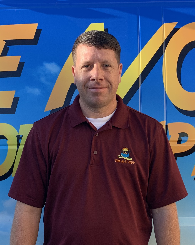 Nathan Logan
Nathan was born and raised on a farm in the Midwest but made his way to Florida more than a decade ago. He has worked in the HVAC industry for several decades and has seen and worked in all sides of the business.
Nathan is a very laid back guy but get him talking and you'll see he really knows his stuff!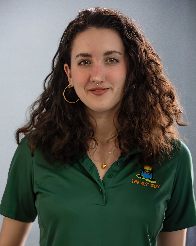 Jordan Bowman
Jordan Bowman is the proud daughter of Gregg and Tabetha Bowman. She has worked for the A/C Guy of Tampa Bay Inc. for a total of 5 years. In the last year she has become the Office Manager for the A/G Guy of Tampa Bay.
Her favorite part of her job is working so close with her Dad. She enjoys organizing and delegating tasks and views herself and her Dad as a team. She enjoys working with all her teammates and expanding her knowledge of business development and growth. Jordan hopes to continue business management in the future.
In her free time Jordan enjoys spending time with her loved ones, going to local cafes, cooking, watering her plants, and planning her next adventure.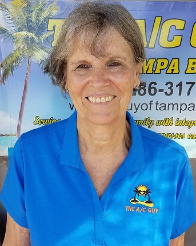 Karen Trautman
Karen and her husband, Tim, moved to Florida in the early 2000's from Pennsylvania to be closer to their daughter, son in law, and grandchildren, who she adores. She was working as an Ophthalmic Assistant for 16 years in Florida where she enjoyed the relationships she formed with her coworkers and patients. She recently made the switch to working for The A/C Guy of Tampa Bay Inc and looks forward to forming relationships with those here as well.
She enjoys crocheting, knitting, & walking.
Karen is a kind, caring person who is easy to get along with and looks forward to serving you in any way she can.
Tim Trautman
Tim and Karen Trautman are proud parents to Gregg and Tabetha Bowman and grandchildren Ashlee, Jordan, Parker, Tyler, and Keiyara Bowman. He worked in Pennsylvania in parts and sales. He was Parts Manager for Ford dealership. When he moved to Florida he worked in a body shop as an estimator for cars in collisions. He dealt with customers, insurance companies and parts suppliers. He retired in 2013 and enjoys doing remodeling projects.
Tim enjoys working with and being a support to his family. He works in the warehouse organizing and keeping things orderly for Gregg and techs.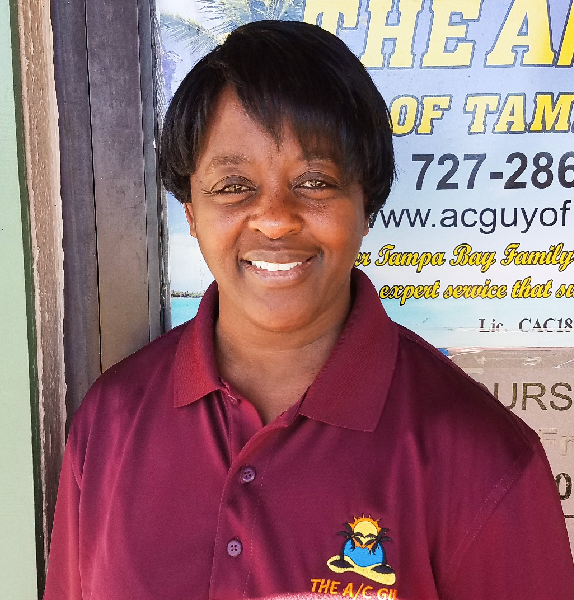 Josephine "Jo" Ukpe
Josephine "Jo" came to Clearwater in 1987 to attend college. After graduation she married her college sweetheart. She is the proud mother of 3 adult children with him.
She has spent a lot of her time volunteering in public and private schools and was the nursery director at a local church for quite some time. She also has worked in the medical field as a receptionist and medical file clerk.
During her free time, she enjoys walking and listening to music from around the world.
Now working for the A/C Guy, she brings her skills and talents to the team.
Steve Miller
Steve is an award-winning Heating and Air Conditioning service technician with nearly 10 years' experience and has been around the industry since childhood. With extensive training on high-efficiency systems across multiple brands, his primary focus in the diagnostic, repair, installation, and maintenance of any system is the *prevention* of future failures. Feel free to ask him about any tips, tricks, products, or services to extend the life of your system and improve the quality of air in your home. In his free time Steve enjoys spending time with his girlfriend and going to parks.
Mitchell Stewart
Mitch is the newest addition to the A/C Guy family and the designated comfort specialist. He prides himself on designing and tailoring comfort systems to the individual's needs. After spending some time installing and servicing systems, he understands the full spectrum of the installation process and loves to educate. He says: "Ask me any questions you have; I'll be more than happy to answer!"
Mitch is an early riser and will be found at the gym almost every morning and on his free time loves to spend time with his wife and his dogs. Whether it's fishing on the local piers, working on his house, or heading to the beach, if the sun is shining, he will be outdoors soaking it up.
Austin Molter
Austin Molter was born in Kentucky but has lived in Florida since he was 8. Trade work is his passion, there is nothing worse than sitting in an office for him. He says, "My favorite thing about HVAC is being able to take pride in saying "Our team did that." He is also a self-proclaimed nerd, and loves trains, computers, and art.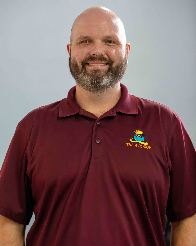 Bradley Shaffer
Brad was born and raised in Indiana and recently migrated to Florida. He has worked in IT and Customer Service for the past eight years. He takes pride in providing the customer support that he would like to receive.
Brad spends his free time golfing and fishing, which made Florida an easy choice when deciding on where to move. If he is not out golfing then you can find him building computers, playing video games, or playing board games with friends.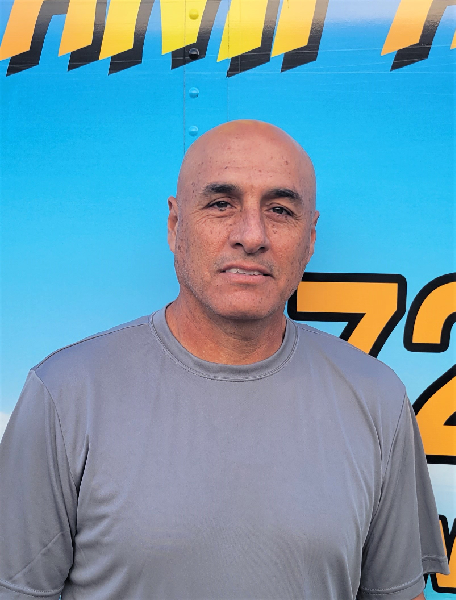 Alfredo Cobos
Alfredo has been in HVAC for over 10 years. He strives for the best customer service and is always happy to help customers. He loves sports and is a soccer aficionado. He also loves learning about animals and is not afraid to encounter a snake. He is proud of his Mexican heritage, though what he is most proud of is his family with whom he enjoys a nice meal at the end of each day.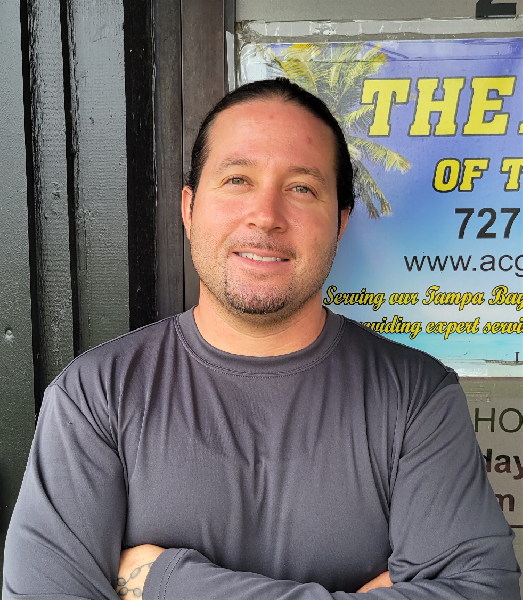 Antonio Perera
Antonio graduated from HVAC school in 2012. He was hired right after and started working with the A/C Guy as one of the original employees. After almost 4 years of service, Antonio decided to pursue a different career path. He took a 6-year hiatus from The A/C Guy and now Antonio is excited to be back and part of the team again. Antonio was born and raised in Tampa, FL and enjoys spending time with his wife and two young children who he is very proud of. His hobbies include fishing, running, & working on projects of all kinds.