Meet the Team at The A/C Guy of Tampa Bay Inc.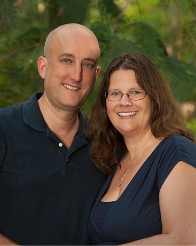 Gregg and Tabetha Bowman
Owners / Gregg - President and General Manager
Gregg and Tabetha are the owners of "The A/C Guy of Tampa Bay", and high school sweethearts. Gregg started the business in 2009 as a one-man operation after seeing too many A/C companies being run the wrong way. He has been working in the HVAC field since 5 years old going with his dad as a "gofer".
Soon after starting the business, Tabetha started handling the phone and office work in order for Gregg to focus on service and installation. A few years ago she stepped away in order to take care of the family. Since 2009 the company has grown exponentially, and Gregg now spends his time as the General Manager, overseeing and managing the day-to-day operations.
In their free time they enjoy spending time with each other and their 5 children, who they adore. They enjoy adventures in traveling and time by the water.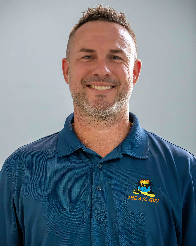 Daniel Ficca
Field Ops Manager, Service / Install Manager and Lead Comfort Advisor
Daniel has been working for The A/C Guy since 2011 and is the Field Operations Manager. He has been in the HVAC business since he was twelve years old and says that being a hands-on guy is what makes working on A/C equipment such an enjoyable job.
Dan is very proud of his three daughters and son, who he refers to as his true pride and joy. Also beloved is his truck, which he is always modifying with lift kits, stereo systems, or a faster engine.
A very friendly and helpful guy, he wanted you to know: "I look forward to servicing and/or installing your HVAC equipment!"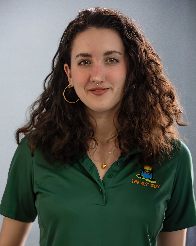 Jordan Bowman
Office Manager, Marketing Manager and Lead Coordinator
Jordan Bowman is the proud daughter of Gregg and Tabetha Bowman. She has worked for the A/C Guy of Tampa Bay Inc. for a total of over 5 years. She has been the Office Manager since 2020. Her favorite part of her job is working so closely with her family. She enjoys organizing and delegating tasks and working with her team. Jordan hopes to continue business management in the future and is set to continue to grow with the company.
In her free time, she enjoys spending time with her loved ones, going to local cafes, cooking, watering her plants, and planning her next trip.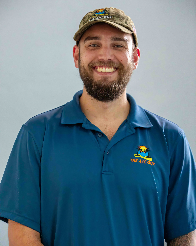 Parker Bowman
Warehouse Manager
Parker is the son of Gregg and Tabetha Bowman. He started working with his father back in 2017 and worked with his dad for a year before deciding he wanted to join the military. 6 years later after deciding the military wasn't for him, he went back to work for Gregg.
Outside of work, Parker enjoys scuba diving, watching sports with his Dad, anything technology-related, science, and being an older brother.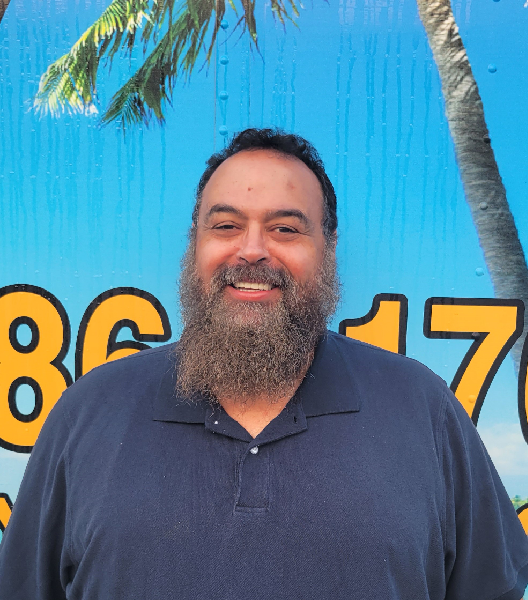 Walter Rivera
Commercial Operations Manager
Walter comes with a wealth of knowledge and expertise in commercial and residential HVAC. With over 30 years of experience, Walter takes much pride in the work he provides to his customers. Walter is always willing to go above and beyond to make sure his customers are happy and cool. Even though he has been in the trade for a long time, he is always willing to learn something new. Walter enjoys teaching the trade to the newer techs. In his spare time, Walter enjoys time with his wife and two kids.
Austin Molter
Installation Technician
Austin Molter was born in Kentucky but has lived in Florida since he was 8. Trade work is his passion, there is nothing worse than sitting in an office for him. He says, "My favorite thing about HVAC is being able to take pride in saying "Our team did that." He is also a self-proclaimed nerd, and loves trains, computers, and art.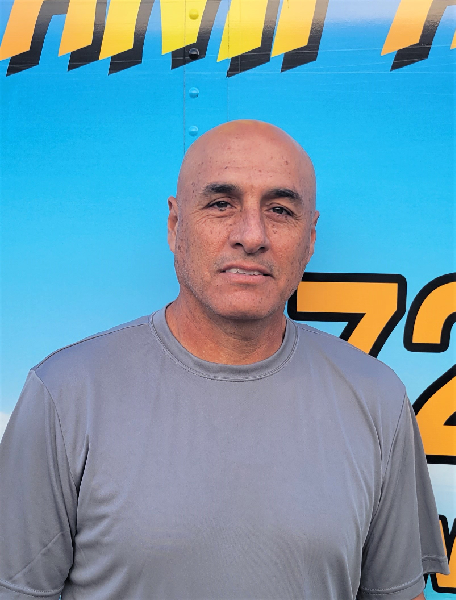 Alfredo Cobos Ramirez
Installation Technician
Alfredo has been in HVAC for over 10 years. He strives for the best customer service and is always happy to help customers. He loves sports and is a soccer aficionado. He also loves learning about animals and is not afraid to encounter a snake. He is proud of his Mexican heritage, though what he is most proud of is his family with whom he enjoys a nice meal at the end of each day.
Leo Jimenez
Installation Technician
Leo has been in HVAC for a short amount of time but is willing to learn the ins and outs of the trade. He enjoys playing soccer on the weekends, spending time with his nieces and nephews and has a passion for snakes and his home country El Salvador. Leo has an extensive background in demolition, construction and plumbing. He is always ready to work, to get the job done correctly, and leave our customers happy!
Matheus Souza
Install Technician
Matheus recently graduated from an HVAC Technician Program in South Florida and is now working hard to apply his skills to his new profession. Prior to his switch to HVAC, Matheus spent 6 years in the Pipefitter Union working on building a nuclear power plant. Matheus has a result-driven attitude, remarkable work ethic, and extensive knowledge of welding and construction.
During his free time, Matheus enjoys working out, going for bike rides, grilling, and building things for his home.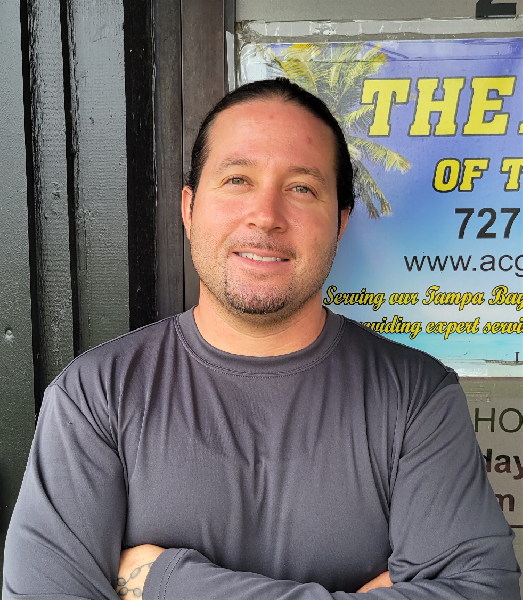 Antonio Perera
Install, Service, and Maintenance Technician
Antonio graduated from HVAC school in 2012. He was hired right after and started working with the A/C Guy as one of the original employees. After almost 4 years of service, Antonio decided to pursue a different career path. He took a 6-year hiatus from The A/C Guy and now Antonio is excited to be back and part of the team again. Antonio was born and raised in Tampa, FL and enjoys spending time with his wife and two young children who he is very proud of. His hobbies include fishing, running, & working on projects of all kinds.
Roland Oliveira
Install, Service, and Maintenance Technician
Roland is a new addition to the A/C Guy of Tampa Bay family. He has been in the industry for about 8 years with a combination of installs/service work. He enjoys seeing the BIG smile on a customer's face after repairing their a/c system.
Roland was born and raised in New Jersey and moved to Florida when he was 16. On his spare time, he enjoys spending time with his fiancé and son. He also loves watching/playing sports and going to the gym.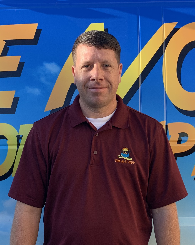 Nathan Logan
Maintenance and Service Technician
Nathan was born and raised on a farm in the Midwest but made his way to Florida more than a decade ago. He has worked in the HVAC industry for several decades and has seen and worked in all sides of the business.
Nathan is a very laid back guy but get him talking and you'll see he really knows his stuff!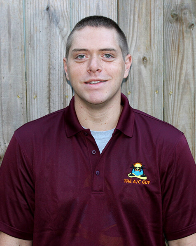 Benjamin Decker
Maintenance and Service Technician
Ben has been working for The A/C Guy since 2016. One of his favorite things about his job is the fun working environment and the positive attitude from everyone on the team. He states, "We all work together to get the job done efficiently and as neatly as possible".
An outdoors man, Ben spends time camping, fishing, or hunting. He also enjoys listening to country music and owning a horse.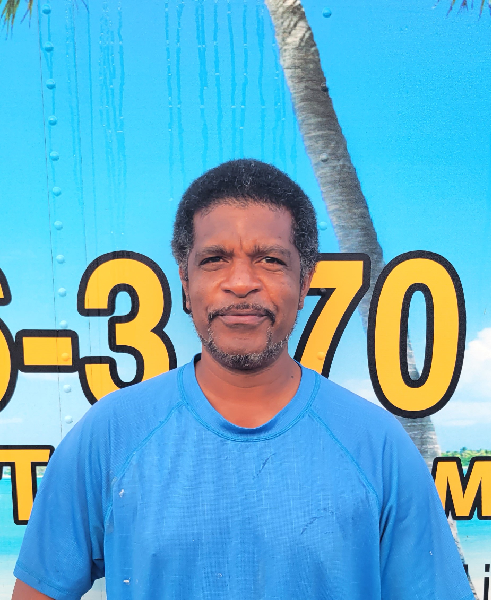 Terry Charlie
Commercial Install / Service
Terry is an HVAC installer from the US Virgin Islands. He has been installing HVAC units for over 25 years with Abear A/C Company and is now currently working with The A/C Guy of Tampa Bay. He received his A/C certification from Tampa Bay Tech. Prior to becoming an A/C installer, he worked as a maintenance technician at an apartment complex and several hotels within the US and the US Virgin Islands.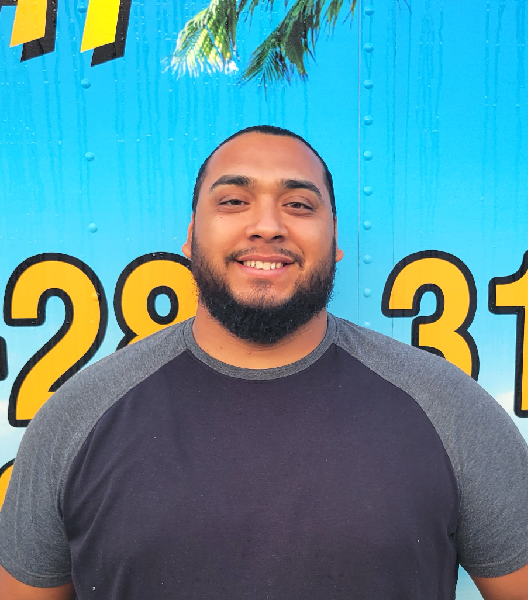 Mauricio Chacon
Commercial Install / Service
Mauricio was born on Long Island but relocated to Florida at the age of 10. He comes from a proud Latin American descent and takes great value in his Salvadoran culture. He enjoys playing sports, especially football, which he has played all his life and received a scholarship for to continue his passion and take it a step further. Mauricio is also very involved in his churchleadership and community, he has a big heart and loves to provide service for others.
He spends his free time with family and close friends and enjoys movie nights with his beautiful wife and daughter. Mauricio has been in HVAC for about 6 years now and is grateful for this new opportunity he has been given to work with the team. One of his main goals is to grow in his skills and knowledge in the HVAC industry and knows it will be possible with his friends here at The A/C Guy of Tampa Bay Inc.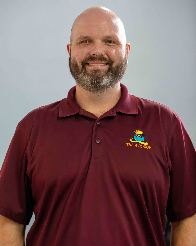 Bradley Shaffer
Office Administrator and Customer Service Rep
Brad was born and raised in Indiana and recently migrated to Florida. He has worked in IT and Customer Service for the past eight years. He takes pride in providing the customer support that he would like to receive.
Brad spends his free time golfing and fishing, which made Florida an easy choice when deciding on where to move. If he is not out golfing then you can find him building computers, playing video games, or playing board games with friends.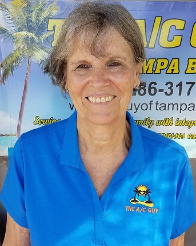 Karen Trautman
Customer Service Rep
Karen is Gregg Bowmans Mother-in-law, she and her husband, Tim, moved to Florida in the early 2000's from Pennsylvania to be closer to their daughter, son-in-law, and grandchildren, who she adores. She was working as an Ophthalmic Assistant for 16 years in Florida where she enjoyed the relationships she formed with her coworkers and patients. She made the switch to working for The A/C Guy of Tampa Bay Inc in October of 2021 and has since formed great relationships with those here as well.
She enjoys crocheting, knitting, & walking.
Karen is a kind, caring person who is easy to get along with and looks forward to serving you in any way she can.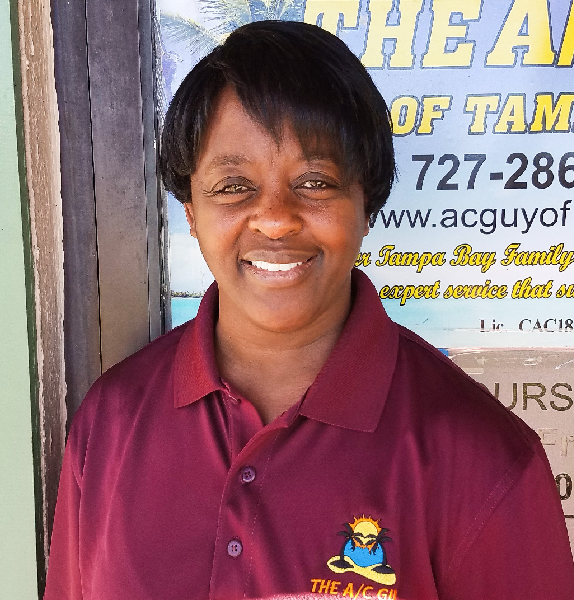 Josephine Ukpe
Customer Service Rep
Josephine "Jo" came to Clearwater in 1987 to attend college. After graduation she married her college sweetheart. She is the proud mother of 3 adult children with him.
She has spent a lot of her time volunteering in public and private schools and was the nursery director at a local church for quite some time. She also has worked in the medical field as a receptionist and medical file clerk.
During her free time, she enjoys walking and listening to music from around the world.
Now working for the A/C Guy, she brings her skills and talents to the team.