Meet the Team at The A/C Guy of Tampa Bay Inc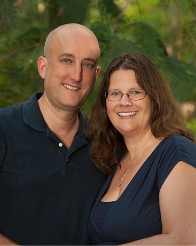 Gregg and Tabetha Bowman
Gregg and Tabetha are the owners of "The A/C Guy of Tampa Bay", and high school sweethearts. Gregg started the business in 2009 as a one man operation after seeing too many A/C companies being run the wrong way. He has been working in the HVAC field since 5 years old going with his dad as a "gofer".
Soon after starting the business, Tabetha started handling the phone and office work in order for Gregg to focus on service and installation. A few years ago she stepped away in order to take care of the family.
In their free time they enjoy spending time with each other and their 5 children, who they adore. They enjoy adventures in traveling and time by the water.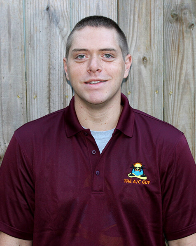 Benjamin Decker
Ben has been working for The A/C Guy since 2016. One of his favorite things about his job is the fun working environment and the positive attitude from everyone on the team. He states, "We all work together to get the job done efficiently and as neatly as possible".
An outdoors man, Ben spends time camping, fishing, or hunting. He also enjoys listening to country music and owning a horse.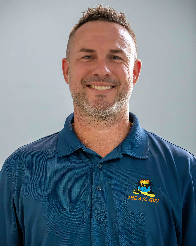 Daniel Ficca
Daniel has been working for The A/C Guy since 2011 and is the Field Operations Manager. He has been in the HVAC business since he was twelve years old and says that being a hands-on guy is what makes working on A/C equipment such an enjoyable job.
Dan is very proud of his three daughters and son, who he refers to as his true pride and joy. Also beloved is his truck, which he is always modifying with lift kits, stereo systems, or a faster engine.
A very friendly and helpful guy, he wanted you to know: "I look forward to servicing and/or installing your HVAC equipment!"
Haley Gayheart
Haley Gayheart has been working in customer service since 2014 and loves communicating with the clients to get the smallest detail right. She loves working in such a nurturing and supportive office environment and immensely enjoys working both with clients and co-workers.
In her time out of the office, she enjoys studying to complete a Bachelor's degree in Business, and spending time with the loves of her life, her two sons, and the rest of her family.
An Ohio native, and a former Kansas City Resident, she finds Florida family and career friendly and couldn't imagine living and working in any other environment.
Rex Vanhorn
Rex grew up in Tampa, Florida but eventually found himself in Dallas, GA.
He recently relocated back to the Tampa area to be closer to friends and family.
Rex has over 14 years of HVAC experience having started it very early in his career and immensely enjoys sharing his knowledge and experience with his coworkers and our customers.
He is very proud of his daughter who started college in August to become a dentist.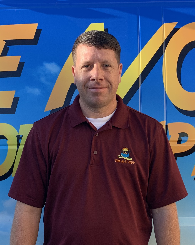 Nathan Logan
Nathan was born and raised on a farm in the Midwest but made his way to Florida more than a decade ago. He has worked in the HVAC industry for several decades and has seen and worked in all sides of the business.
Nathan is a very laid back guy but get him talking and you'll see he really knows his stuff!
Rick Morrison
Rick is a recent transplant from Michigan who arrived to Florida eager to spend some time on the water as he is an avid fisherman. He is also a very skilled installer having brought years of experience installing all types of equipment.
He loves what he does, and it shows.
Angie Rivera
As a mom of five, and co-worker Haley's Mom, Angie enjoys working with her family member in a family-friendly small business environment.
As an Ohio native, Angie received her Bachelor's in Criminal Justice from Tiffin University and her Associates in Public Service Technology from James A. Rhodes State College in Lima, Ohio where she applied them to working for various city, county, and non-profit agencies in Code Inspection and Case Management. She made a career transition to customer service from public service when she relocated from the Kansas City Metropolitan area to bright and sunny Florida in 2013.
She particularly enjoys customer service because she can actively help customers find solutions to their needs in a quick and efficient manner.
In her time off, she enjoys spending time with her husband, children, two grandchildren, crazy little dog, enjoys cooking and loves to visit the beach.
Serving Pinellas, Pasco, and Hillsborough Counties