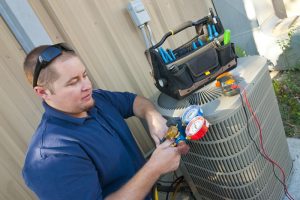 We're already experiencing the warm days of an early spring in the Tampa Bay area, although we can still expect cooler rainy days. If you've lived here for even a single year, you already know how early the weather can turn warm and humid—the summer temperatures are never that far away.
This climate is why we always stress our customers to arrange for air conditioning maintenance in Palm Harbor, FL early. March is one of the best months—the AC will be prepped in time for the major heat, but it's also a period when our HVAC technicians have more flexible schedules to provide installation and maintenance work.
Why AC Maintenance Is Essential
We know—it's easy to say, "Eh, my air conditioner is working fine, I'll wait until next year to have maintenance." But these annual inspections and tune-ups for air conditioners are not luxuries but necessities. Did you know that the equipment warranty might be voided if your AC doesn't have annual maintenance? That's just one great reason to keep up with maintenance every year: nobody wants to have to pay to replace an air conditioner that broke down due to a manufacturer's fault.
But there are many more reasons maintenance is a "must" each spring:
Efficiency: An air conditioner in Florida does a lot of work, and this will cause it to accumulate dust and stress. The AC will consume more power than it should as this wear and dust build up. The tune-up and cleaning done during maintenance helps to prevent your utility bills from rising unnecessarily.
Fewer Repairs: Did you know that around 85% of the repairs an AC may need during its service life come from lack of maintenance? It's true—if you keep up with this service, you'll prevent the majority of future repair issues … and repair bills!
Longer Equipment Life: The manufacturer's estimated service life for an air conditioner only applies if the equipment is professional maintenance annually. If you want to get the most years of cooling from your investment in an AC, make sure it has its annual check-up!
Other Benefits of AC Maintenance
We offer a special maintenance program for customers that makes routine service easier than ever and also provides additional benefits. We do this because it helps us form better relationships with customers, allows us to get to know the equipment, and help our customers make it through the summers without emergency "no cool" situations.
Some of the perks of becoming a VIP with our maintenance program:
Reduced service call diagnostic fee for $59—all year!
No overtime or after-hour fees
Priority service so you can jump to the head of the line for repairs
A 10% discount on repairs
We'll also take care of your heating maintenance in fall
To find out more details as well as pricing, call our office. We'll help you get signed up and schedule your AC maintenance at the earliest convenient time.
The A/C Guy of Tampa Bay Inc. serves Pinellas, Pasco, and Hillsborough Counties. Sign up for maintenance early with a call!