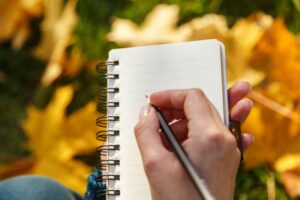 A Florida winter isn't as intimidating a prospect as, say, a Wisconsin winter. We experience mild cool weather and rain, and the occasional days when people need jackets. Our climate is one of the reasons that heat pumps are such popular options for local home comfort: a heat pump operates as a powerful air conditioning system during much of the year, but it can also manage heating without much trouble when the outdoor temperatures aren't too low. A heat pump is a great all-seasons comfort system for Florida.
If you use a heat pump for your house, we have an important reminder: schedule maintenance for the heat pump this fall. People often forget to have this done because they assume a heat pump only needs maintenance once a year in spring. After all, air conditioning systems only need maintenance in spring. But even though heat pumps resemble air conditioners in how they run, they have different maintenance requirements.
Why Heat Pumps Need Biannual Maintenance
A heat pump is a single system, but it requires maintenance twice a year because it does the work of both heating and cooling, putting in more labor than either an air conditioner or a furnace during the year. Think of it this way: you have cooling maintenance done in spring and heating maintenance done in winter, and whatever device does the cooling or heating gets the maintenance. If you have a heat pump, it does both, so it needs maintenance in spring and fall.
To get down to the more mechanical level: A heat pump isn't a heater and an AC packaged in one container. A heat pump uses the exact same set of components to supply heat to a home as it does to supply cooling: the compressor, two sets of refrigerant coils, blowers, expansion valves, etc. During a long summer in Florida, a heat pump accumulates plenty of stress on its parts, and if it carries on into the end of the year without a professional tune-up and inspection, it could quickly run into problems, such as elevated energy bills, reduced capacity, or problems requiring heat pump repair in Tampa, FL.
Our VIP Club Membership Has You Covered
We want to make biannual heat pump maintenance as easy as possible for you. We have our VIP Club to put your mind at ease—and help you save at the same time. As a member, you'll have visits for heat pump maintenance in both the spring and fall, with a full-system cleaning in spring and tune-up for the fall. In addition to all the advantages of having a heat pump in top working condition, you'll enjoy several membership perks:
A reduced service call diagnostic fee for $59 all year
No overtime or after-hours fees
A 20% discount on repairs
Priority, front-of-the-line service
Lifetime repair guarantee on many repairs (terms apply)
Right now is a great time to sign up and have your heat pump maintenance done. You'll find it easy to schedule a convenient appointment.
The A/C Guy of Tampa Bay Inc. serves our Tampa Bay family with integrity and honor. Call us for heat pump repair when you need it.