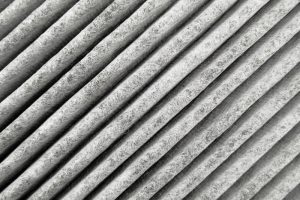 Changing your air conditioner's filters is an essential step in maintaining the entire system. Those filters work to pull out material from the air coming into the system, keeping it from creating clogs and dust throughout your home. Many people don't replace their AC filters often enough. However, doing so every 1 to 3 months offers a number of key benefits, including keeping your system from overheating and shutting down. If you're keeping up with air conditioning maintenance, you are not likely to have a problem. If your system is inefficient now, getting air conditioning repair in Dunedin, FL, may be essential.
What Happens When Your Air Conditioner Filter Is Clogged?
Don't ignore your air filter. Doing so could have several significant consequences for your system:
Higher energy bills: The more clogged the air filter is, the harder it is for the AC system to pull in enough air to operate properly. The harder it has to work, the more energy it needs, causing your home's energy costs to rise substantially. A high bill is a key sign of a problem.
Less cooled air: A second problem is a reduction in the amount of air that gets cooled. The system cannot cool enough air fast enough when it lacks proper airflow. That is likely to mean your home feels warmer than it should be. If you feel like your bills are on the rise but your home's warmer than you want it, it may be time to check the air conditioner's filter.
Less airflow: Place your hand over the vent in any room in your home. If you hear the air conditioner functioning, but you don't have a lot of air coming through the vents, that could be an indication of a clogged filter. Check several areas of the home, especially those furthest away from the system, to ensure there's ample flow.
Consistent breakdowns. The more time between air filter replacement, the more likely you are to have repair needs. All of the clogged material gets into your air conditioner. That can lead to a breakdown or early wearing down of the components. If you've noticed that you've had to have technicians out to repair your home's AC several times, it may be time to consider a full inspection.
Dust is everywhere. Remember that dust and dirt will get into the air conditioner, causing damage to those components. Some of the dust is likely to end up in your home, including on furniture. If you're noticing this, it could mean there's a lot of dust inside your system, which can shorten its lifespan.
If you have not replaced your air filter yet this summer, now is the time to do so. A bit of air conditioning maintenance like this could help to ensure your system continues to work at its best consistently for the rest of the year and for many more years to come.
The A/C Guy of Tampa Bay Inc. serves our Tampa Bay family with integrity and honor. Call us for all your AC service needs.