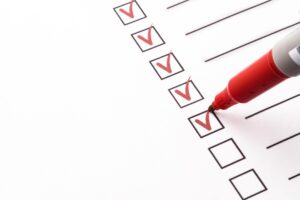 Before summer hits, you need to make sure your air conditioner is up to snuff. This means checking through a quick list before you start cranking that AC all summer long to make sure your air conditioner is ready to go.
If there's anything wrong with your air conditioner that you or a technician notice, AC repair in Tampa is the only solution. We're at-the-ready to fix your AC as soon as possible if anything from this checklist stands out to you.
Check Air Duct Seals
If your air ducts aren't sealed, they'll leak out cool air from your AC right into the walls and attic of your home. You're basically cooling extra air for no reason and putting your air conditioner through unnecessary stress, subjecting it to more wear and tear.
If your air ducts are properly sealed, the air pressure in your ductwork is as optimized as possible (provided that the ducts have been cleaned within the last five years or so), giving you the most energy efficiency all summer long.
Clean Out Drain Pipes
Your condensate drain line is a tube that runs from your air conditioner cabinet. It pulls water from your AC and away from your home so you don't get water pooling around your unit. However, these lines can become clogged.
When they're clogged (usually with debris and mold), that condensation can't run through the line. Instead, it pools in your AC and can lead to your evaporator coil freezing over depending on the circumstances. The line needs to be cleared.
Inspect Electrical Connections
This isn't a DIY job, but it's crucial. Get a technician to inspect your air conditioner's electrical connections to make sure nothing's wrong or out of place before you start running it for the next few months.
Electrical fires don't commonly start inside an air conditioner, but it's one of those "better safe than sorry" scenarios. Plus, a technician can tell you if you have any bad wires that need to be replaced before they cause a bigger problem.
Full Tune-Up
While it's good to run through a list and make sure your AC is as ready as possible, nothing beats a full tune-up from a licensed and insured technician. Not only is it hands-off for you, but they've seen just about everything you can imagine, and troubleshoot problems quickly and effectively.
If you already have annual maintenance, this will serve as that tune-up. It's always best to have your air conditioner serviced right before summer starts so you can be sure it'll last through every rough day we have here in Tampa.
Get Your AC Ready for Summer
Now that you know what your AC needs from you, it's much easier to get ready for summer. While there's no guarantee that your AC won't run into additional trouble and break down, you're effectively reducing the risk of that happening by quite a bit. Whenever you run into problems with your air conditioner, we're right here for you.
Contact The A/C Guy of Tampa Bay Inc. today to schedule your air conditioner maintenance before summer starts and your AC goes through its most strenuous season of the year.