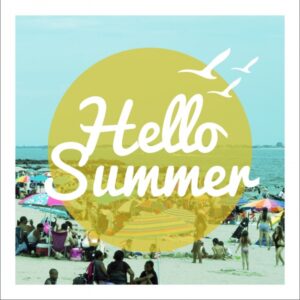 It's true that warm weather could always be around the corner in Tampa Bay, even in January. We never experience deep cold winters. But we do have seasonal changes, and we're coming to the point where we'll start to enjoy warm weather almost every day. That's great for those of us who love living in the Sunshine State.
And what better way to celebrate the coming of warm weather than to have your AC maintained!
Okay, we'll admit that doesn't quite sound like the celebratory summer party you were looking for, but having professional maintenance for your AC is a benchmark: it means you expect warm weather and you want to be ready for it.
AC Maintenance Is Critical in Florida
Almost any HVAC contractor in the US recommends their customers have air conditioning maintenance done each spring: it's good planning for any household with a central air conditioner.
But in Florida, this job is more urgent than in many other parts of the country, because we experience long, humid, hot summers. The kind of summers that put air conditioners through their paces. The stress placed on your home's central AC each summer is enough to put a crimp in its performance, shorten its life, and raise your utility bills.
What Lack of Maintenance Does to an AC
Let's get into more details about what can happen to an air conditioner if it misses out on maintenance.
Voided warranty: Yes, the manufacturer's warranty on your AC may be invalidated without routine maintenance. This isn't a consumer protection you want to lose, since you may end up having to pay for repairs or a replacement that the warranty would otherwise cover.
Shortened system life: An air conditioner's service life can be cut in half because of missed maintenance. This is especially true in Florida, where the wear and tear from the summers already make it tougher to get an AC to its maximum service life.
More repairs: The majority of repairs an AC may require during its service life are preventable if it has maintenance. You don't want to add all those extra repairs (and their price tags) onto the system life of your AC.
Unreliable performance: On one of the hottest days of the year, do you want to be worrying that your AC may conk out on you at any moment? Of course not. But an AC that isn't inspected and tuned-up before summer is at a higher risk of this occurring.
The VIP Club
Although your AC may get by if it misses maintenance one year, we still don't advise skipping it ever. If you let it slide once, you're more likely to let it slide again. Keeping current doesn't have to be difficult, since we have our VIP Club Membership to package together your HVAC needs for the year. You'll have AC and heating maintenance, plus special benefits like a 20% discount on air conditioning repair in Oldsmar, FL, or anywhere in our service area.
Call on The A/C Guy of Tampa Bay Inc. when you need AC repairs. Serving our Tampa Bay Family With Integrity and Honor.