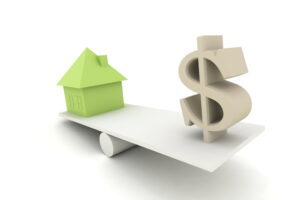 The end of this winter season is extremely harsh for some parts of the country. Here in Tampa Bay, it's standard late-winter-as-usual, which means the spring warmth is already arriving and many of us can expect to start using our air conditioning systems. As the season of heating comes to a close, it's a good time to assess how efficiently your heating system performed.
It may seem hard to know that, especially when heating systems don't do as much work during our mild winters compared to more northern states. But there are ways you can analyze your heating system's efficiency and judge whether you need heating service in Clearwater, FL to improve it.
Check on your monthly utility bills
The first thing to do is go through the utility bills for all the winter months to see your energy use. If you have bills from previous years, check them against the current bills. A rise in price doesn't necessarily mean a drop in heater efficiency. It could be due to a rise in energy costs, which you'll see on the bills. You probably also spent more time indoors this winter than in previous years, and can expect something of an increase there as well. But if the rise is significant, it may be due to the heater losing efficiency.
Know the age of the heater
How old is your heating system? You may need to check on the manufacture date on the cabinet if the heater was already in the house when you moved in. The efficiency of a heating system will decline by around 5% per year if the system doesn't have maintenance. With maintenance, it should only see a 5% decline over most of its lifespan. In the last two years, you will start to see a sharp drop. If your heating system is at or beyond its manufacturer's estimated service life, it's probably losing efficiency. Check those bills again with this in mind. (But we'd recommend getting a new heater no matter what.)
How long the heater runs in general
Your heater, no matter what type, makes noise when it's running. This is a basic sound you expect to hear during the season. But did you hear it more often than normal? If your heater stayed running through longer cycles, it likely means it's lost efficiency. You may still feel comfortable, but the heater is expending more energy to get the same results—the definition of inefficiency.
If you think the heater has lost efficiency…
As we mentioned above, a heating system that is at the upper end of its estimated service life is probably best replaced if its efficiency is declining. Repairs may be able to get it through a few more years, but the cost of the repairs is rarely worth squeezing a few more years from a system that will never be at the same efficiency level again.
For a younger heating system, call our technicians to investigate the problem and see if there are repairs that can help. The problem could be simple, such as a clogged air filter or a miscalibrated thermostat. It might require more extensive repairs, such as replacing old motors. No matter what it takes, we'll get your heater in good shape.
Call on The A/C Guy of Tampa Bay Inc. for all your home heating needs. Serving our Tampa Bay Family with integrity and honor.