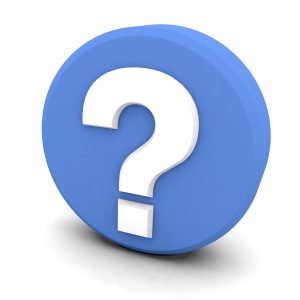 It's almost spring, and warm weather always arrives early in Florida—in fact, it never truly goes away. You probably needed to rely on your heating system at some points during this winter, but soon you'll have the heater shut down for most of the middle of the year.
Spring is a good time to assess your home's heating in Dunedin, FL—specifically, whether it's the right time to replace the heater with a new one. You can think over how well the heater worked for you in the past few months, and if you do decide that you want to replace it, you'll have an excellent opportunity during the slower months of spring to arrange with our HVAC technicians to do the job.
Start With the Heater's Age
The best place to start when assessing your central heating system's future is how long it's been in the house. Heating systems aren't like wine—they do not get better with age! With proper regular maintenance, you can get a heating system to work at near peak efficiency and effectiveness for many years; but eventually, wear and tear will cause it to deteriorate. The manufacturer's estimated service life is a good measurement of when to expect a heater to start to decline. For heat pumps, this is between 10 to 15 years. For gas furnaces, 15, and for electric furnaces, 20. Over these ages, we strongly recommend replacing the system.
Capacity
Capacity refers to how well a heater can actually heat a home. When your heater starts to lose capacity, the first way you'll notice it is with uneven heating around the house: some rooms will not warm up the way they should, often the rooms most distant from the center of the house. You can also detect capacity trouble if you're constantly having to adjust the thermostat to get the temperature you want.
Repair Frequency
If a heating system was professionally installed and has received annual professional maintenance, it should rarely run into repair needs—until the last few years of its effective service life. If you've repaired your heater twice in the last two years, that's already too often, and it's time to consider moving on to a new heater. We also advise you don't pay more for a single repair than half the cost of getting a new heating system.
Cost to Heat Your Home
A heating system is supposed to retain 95% of its original energy efficiency rating through most of its service life, and therefore you shouldn't see a steep increase in your heating costs unless you use the heater much more than usual. But during the last two years of its service life, a heater will begin to drop in efficiency. So if you see a rise in heating costs that you can't connect to a specific cause, it probably means the heater is ready to retire.
You don't have to make the choice to replace the heating system on your own—our professionals are always ready to help you! We'll give you honest answers and the best service.
The A/C Guy of Tampa Bay Inc. serves our Tampa Bay family with integrity and honor. Talk to us about the possibilities when it comes to heating system replacement this coming spring.