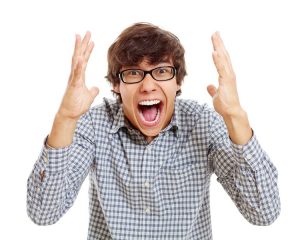 Nobody wants to make an emergency repair call for anything in their house, whether it's plumbing or air conditioning. And as the summer weather arrives, the words air conditioning repair in Tampa, FL can sound pretty terrifying.
Thankfully, if you've had your regular AC tune-up from our pros, you can expect a fine performance from your air conditioning system with no problem. There is no way to guarantee a trouble-free air conditioning summer, however, and so we want to help you with figuring out when you've got an emergency repair situation on your hands, and when you've only got a minor error.
First, the Electrical Power Issue
If the problem you've got with your AC is that it won't turn on at all (no fans, no compressor, nothing), then we may have some good news. The problem might be a simple case of a tripped circuit breaker, which you can reset and have the AC get back to work. Check the electrical panel to see if the air conditioner's breaker has tripped. It's easy for the powerful motors in an AC to accidentally draw on too much electricity from a circuit. But, if the AC keeps tripping the breaker, it's time to call for help.
Could It Be the Thermostat?
This sounds so basic, but we can tell you plenty of stories about our repair people discovering that the reason an air conditioner isn't cooling the house adequately (or is making it too cold) is due to a mistake with settings on the thermostat. This can happen if someone in the household makes adjustments and doesn't tell anyone, or it might be a misunderstanding about programming a thermostat. Give your climate controls a good look-over and find out if this is what's wrong.
Our Old "Friend," the Clogged Air Filter
Here's another basic problem we see often: an HVAC air filter that's been left in place for too long and become clogged. When the filter is clogged, an AC cannot draw in enough air to function properly. In fact, this can often be the cause of the motor overheating and tripping the circuit breaker. If you haven't changed the filter since the fall, it's way overdue. Get a clean filter in there and see if you have your cooling back again. (Then remember to change it every 1 to 3 months.)
Give the Outdoor Cabinet Breathing Space
The condenser cabinet of the AC (the outdoor one) needs to have ample space around it so it can exhaust the heat from indoors. If obstructed because of branches, leaves, dirt, etc., it will cause the AC to lose cooling power and waste energy. Clear out the area about two feet from the cabinet to ensure the air conditioner can operate at its best.
Call for Repairs
If the AC still doesn't work, now you can call for repairs. (Don't try any further tinkering.) Whether it's an emergency call, or you can afford to wait for a few hours probably depends on your current home situation, but you can trust the job to our NATE-certified technicians.
Need AC repairs? Call The A/C Guy of Tampa Bay Inc. "Serving Our Tampa Bay Family with Integrity and Honor."