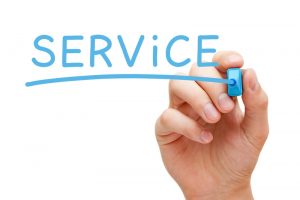 We always stress regular air conditioning maintenance with our customers. Why? Because as a company offering air conditioning services in Clearwater, FL, we've seen first-hand how helpful maintenance is: how much it saves in repair costs, equipment lifespan, and energy efficiency. It's also the best way to guard against a sudden AC breakdown during the middle of the hottest of the Florida heat waves–and you know how rough those can be!
We make it easy to arrange for routine AC maintenance with membership in our VIP Club. Joining the club not only comes with two maintenance visits a year, but it also offers bonuses like a 20% discount on repairs and reduced service call fees. Call us for more information and to sign up. We'll get you on the schedule at your earliest convenience.
Isn't It Too Late for Maintenance?
Not at all! This is a great example of "better late than never," and it's not even late since summer isn't officially here. The heat may already be arriving, but there are many more months of it to come. You'll hardly be missing out if you have maintenance done now.
And even if it were deeper into the season, maintenance isn't something your air conditioning system should ever miss. The consequences can be extreme, and you'll end up paying a much higher price for those cooler days.
For example:
An AC that skips maintenance is at an increased chance of a breakdown during the season. This is just a basic part of maintenance: to prevent serious problems. When your AC is inspected and tuned-up before the heat of summer, you'll have better peace of mind during the hot weather that the AC will soldier on.
Even if the AC doesn't suffer a catastrophic breakdown, the chance of it needing some type of repair is higher. The majority of repairs an air conditioner needs during its service life are avoidable if the system is professionally maintained.
Running an air conditioner puts wear on its parts, and this leads to a decline in efficiency over time–unless the system stays current with yearly maintenance. Without maintenance, expect to keep paying more and more each year to cool the house. That's money going to waste.
On top of the AC getting pricier to run each summer, it won't last for as many summers if it isn't maintained. An air conditioner's lifespan can be cut in half, dropping from 15 years to around 8 years because of this neglect.
The AC's warranty requires routine professional maintenance, so if it misses out on this service, this important coverage may be voided.
There are just too many benefits of routine maintenance for you to let it go for even a year. These benefits apply no matter when during the season you have the job done. And the sooner you get the job done, the most you'll get out of maintenance.
We're here to take your call, sign you up, and get your AC ready for the season!
The A/C Guy of Tampa Bay Inc. serves our Tampa Family with integrity and honor. Schedule AC maintenance with us today.