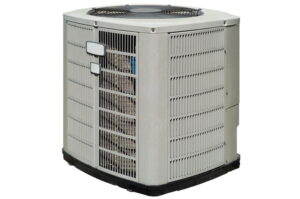 Florida is definitely an "air conditioning state," since we use our ACs around the year. We use them less during winter, but it's never long before we have to switch them back on. So while fall may be a time when people in northern states stop thinking about their air conditioning systems altogether, we still need to give some thought to helping our cooling systems make it to April and their next scheduled regular maintenance.
In this post, we'll examine some ways you can make your air conditioning system better in the fall so it's prepared for any surprises.
First … you did have maintenance in the spring, right?
This is important. If you haven't had maintenance done on your air conditioner this year, please schedule it right away. There is no expiration date on AC maintenance, especially in a place like Florida where warm weather is the norm. The AC simply needs it done each year. Spring is the ideal time, but the window of opportunity hasn't closed yet. Have the system professionally maintained ASAP. Trust us, this is the best thing for it.
Never delay repairs
When you think you need AC repair in St. Petersburg, FL, don't wait because you think the weather will get cool again. It won't stay cool, and neglecting to repair an air conditioner can lead to the malfunction getting bigger or causing other malfunctions. The AC will also cost more to operate. We're easy to reach: call us and we'll be out to fix whatever is wrong.
Install a new thermostat
Here's a good upgrade idea that doesn't require much installation work: upgrade to a Wi-Fi or smart thermostat. This gives you better control over the AC and more options for lowering energy costs. You must have professionals handle the installation as well as selecting the thermostat. The wrong thermostat can end up damaging the HVAC system. We work with many great models of thermostats and will see that you have the correct upgrade.
Add a ductless mini split for that one spot you can't get cool
Is there a room in your house that's tricky to cool down because of its location or windows or no connection to the ductwork? We can solve this without using a clumsy and ugly window AC. A ductless mini split installation won't affect the rest of the HVAC system and is an unobtrusive addition to a room. Plus, it provides heating during the winter.
Install a new air conditioning system
Yes, this is a big one—the upgrade of upgrades—but it may be the right move if your current air conditioner is more than 15 years old or doesn't work to your expectations. If you think repairs are too costly and you'd like to have a higher efficiency system, or maybe a heat pump if the electric furnace is also ready to go, then arranging for an AC replacement may be your best fall choice.
The A/C Guy of Tampa Bay Inc. serves our Tampa Bay family with integrity and honor. Schedule top-quality AC service with our team.