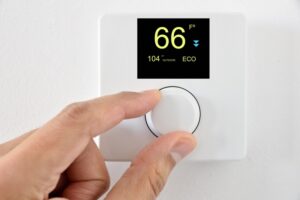 When Thermostats Go Bad!
Sounds a touch dramatic, but we want to make a point about how important your home's thermostat is for the overall operation of your HVAC system. The thermostat affects comfort, energy consumption, and the health of the AC and heater. Thermostat problems often look like other HVAC troubles, and it takes a skilled professional to make an accurate diagnosis of the malfunction and fix it.
We've listed below ways a thermostat can malfunction and how it affects your house and AC (as well as the general HVAC system).