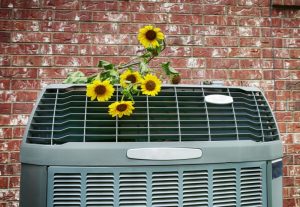 We know you want to get the most work from your home's air conditioning in Tampa, FL, and that means getting the longest service life from it. But you don't want to continue to run an air conditioner into the ground—keeping a system running year after year until it finally breaks down isn't wise. For one thing, it means having to schedule an emergency replacement that can leave you trapped in the heat until the new system is in place. You want to have a new air conditioning system installed on your schedule, not the air conditioner's. For another, an AC that is past its prime will waste large amounts of power, sometimes costing 25% more to run than it once did, and rack up repair bills.
So it's best to have an AC replaced when it's on the cusp of starting to decline, and 15 years is often a good point to have this done.
15 Years Is Not an Absolute—But It's Close
Addressing the specific question in the title: no, an air conditioner is not "done" once it's more than 15 years old. Central air conditioners can sometimes make it to 20 years. On the other hand, it's common for air conditioners to need a replacement after only 10 years. The 15-year guideline is the average for most air conditioning systems.
And in Florida, this is a firmer guideline than in many other parts of the country. A Florida AC runs much more often during the year than ACs in more northern and central states and will wear down faster because of it. High humidity also plays a part in lowering the general service life expectancy of an air conditioner in Florida. It's rare that an AC can get to the outer range of 20 years of service in our climate.
Years Aren't Your Only Guideline
You may be able to get more years from your air conditioner if it is 15 years old, but we don't recommend trying to push this. If you are uncertain, there are other factors to look at that will tell you if the air conditioner is past its prime:
A rise in your electrical bills over the past few summers
The AC has needed repairs almost every year
Humidity in the house has seemed higher than usual
The house is getting unevenly cooled, with hot spots in some rooms
The AC is louder than it once was
If you are in doubt about whether to replace your old air conditioner, call our technicians to examine the system. We can give you an honest assessment of the system's future and if it is worth keeping it around. We can also give you recommendations on replacements that can help you start saving money on energy use.
Finally, if your older air conditioner uses R-22 refrigerant (this will be marked on the plate located on the outdoor unit), have it replaced. R-22 is no longer in production and R-22 units cannot be repaired if they have refrigerant leaks. We can upgrade your old system with a new R-410A refrigerant air conditioner.
The A/C Guy of Tampa Bay Inc.: serving our Tampa Bay Family with Integrity and honor. Request an estimate on replacing your air conditioner.