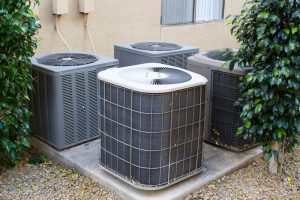 It's never too early in the year in Florida to schedule central air conditioning maintenance. The hot weather can hit anytime—it doesn't have to wait for summer or late spring. If you haven't yet gotten on the schedule for your annual spring AC maintenance, right now is the best time.
If you aren't a member of our VIP Maintenance Plan, now is also the right time to sign up. In fact, membership in a plan like ours provides some of the lesser-known benefits of regular air conditioning maintenance. Here are a few of them.
Priority service: We call this our "premier" service. It means that you have top priority when you need AC repair in Palm Harbor, FL or other HVAC services. You'll move to the front of our service queue ahead of non-VIP members.
Discounts: This is one of our ways of thanking our customers for their loyalty—we'll give you a 10% discount on repairs for your HVAC system.
Inflation protection: Your VIP Maintenance Plan membership fees are "locked in." Even if the price of the membership rises later, you'll still pay the same price as long as you hold continuous membership.
Heating maintenance: You get two maintenance visits a year. First is the spring maintenance for your AC. The second is the fall maintenance for your heater. The VIP Maintenance Plan has your comfort needs taken care of for the whole year.
There Are Other Benefits You May Not Know About
All these benefits come from our program. But the majority of benefits come from the superb job of inspecting, cleaning, and tuning-up your air conditioner each year. You probably know about the big benefits: a longer AC system life, fewer repairs, higher energy efficiency. But there are some others you may not have realized:
Healthier indoor air: An air conditioner in Florida circulates an enormous amount of air throughout the year, and that means dust and dirt start to build up in the system. This debris can cause repair problems, but it can also cause dustier and less healthy air quality. A cleaner AC means cleaner, fresher air.
Stop mold and mildew: The indoor evaporator coil of the air conditioner is a prime spot for mold and mildew to grow. It's a major problem in Florida because of the high humidity. Regular AC maintenance cleans off the coil and checks on the condensate drainage, and this helps to keep mold away.
Better humidity control: Your AC isn't a dehumidifier (unless it was designed with dehumidifying controls), but it does affect humidity levels as it runs. Poor performance because of neglect will quickly cause humidity issues in a house to spike.
Greater capacity: An air conditioner will waste more power as it runs down without maintenance—that's one of the basic reasons to have maintenance. But the AC will also lose its capacity to cool down the house. You'll not only pay more to run the air conditioner, but you'll pay more for less cooling.
There are just a few more reasons to schedule your spring maintenance with us as soon as possible!
The A/C Guy of Tampa Bay Inc. serves our Tampa Bay family with integrity and honor. Call to find out more about our VIP Maintenance plan and to schedule service.