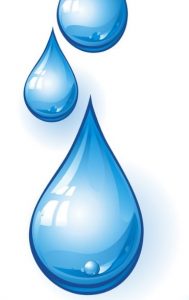 Leaks around the home are often a big deal. If you notice a roof leak in the middle of a rainstorm, you might go running to the neighbor's house to borrow a tarp and frantically search through the phone book for an available roofer. When a leak springs from a pipe, you put down buckets and call a plumber as soon as you can. These leaks can do a lot of damage, no question, but it's easy to catch them early on.
The leaks that end up doing the most damage tend to be those you cannot see. The one that concerns our business is a leak from the condensate drain of an air conditioner. This is a huge concern in a humid area like ours, so it's important to keep track of any potential signs of a leak and call in technicians ASAP.
What's the Problem?
The condensate drain line is designed to collect the water that gathers on the air conditioning system and drain it to the outdoors. Water naturally collects on the indoor evaporator coil as a result of water vapor from the air condensing as the indoor coil cools. While condensate systems should be able to handle the flow, it becomes a major problem when high levels of humidity allow for a greater buildup of moisture.
Most systems in Florida can put out upwards of 25–30 gallons a day of water in the heat and humidity of summer. That's a lot of water being handled by those drains, so drain line issues tend to be our most common source of service calls.
Often, the drain line gets clogged up with debris and sludge, and that causes water to back up into the home. The overflow may cause damage to the structure of your home. We've seen cases of water overflowing into kitchen cabinets and causing thousands of dollars in damages.
This Can Affect Your Health As Well
This is becoming an even bigger problem with new equipment today as aluminum coil construction becomes more common. Older coils had copper tubing, and copper is a natural anti-bacterial, so the presence of copper in the coils helped control bacteria growth in the drains. Today's newer systems cannot easily prevent bacteria growth, so bacteria and slime in the drains is a bigger problem than ever.
We recommend having a UV purifier on any all-aluminum coil to keep this bacteria growth to a minimum. We also recommend routine maintenance services for your air conditioner.
How Preventative Maintenance Gets the Problem Under Control
Drain lines need to be cleaned out at least once a year, but every six months is better. Besides, this gives you an opportunity to get the entire system tuned up, helping it to run more smoothly and efficiently.
We do offer a number of solutions for automated drain line cleaning such as the solar-powered "Greenvac" automated drain line cleaning system for ongoing maintenance as well as the "Blue tube with OS" UV purifier for cleaning what enters the drain to prevent buildup and drain line issues. Combining that with routine maintenance is the ultimate defense in preventing any future drain line issues.
The A/C Guy of Tampa Bay Inc. offers AC services in St. Petersburg, FL. Contact us today!