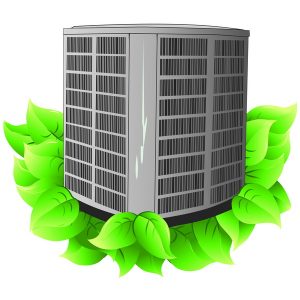 The weather in Tampa is already sunny and warm, just as we'd expect in May. Air conditioners are now up and running, and they'll probably only have a few days of break time for the rest of the season.
Does that mean it's too late for those AC maintenance plans in Tampa, FL? Is it better to just skip a year and have maintenance done next spring?
Not at all! It's still early in the air conditioning season, and it's far worse to skip maintenance entirely than have it done a few weeks later than usual. In fact, even if it were July, we'd still advise you to have maintenance done—because it's that essential!
Why the Investment in AC Maintenance Is So Important
Although you may have to interrupt an hour of air conditioning time to allow for the technician to go through the steps of inspecting and tuning-up your AC, it's worth it. (And arranging for a time when it's most convenient for your home comfort isn't difficult.) Maintenance is a necessary service for an air conditioner, not a luxury. Here are a few reasons why:
It prevents an early system replacement. The stress on an AC in Florida weather is intense, and unless professionals take steps to clean and adjust the unit annually and check for places where wear and tear are taking hold, the cooling system may need to be replaced years ahead of time.
Maintenance is the best way to catch repairs early, before they become a serious threat to comfort. The thorough inspection technicians give to the AC will ferret out malfunctions that haven't shown symptoms yet so they can be repaired early—and less expensively.
The energy efficiency of an air conditioner declines each year it goes without maintenance, and this can soon add up to a system draining 25% more power than normal. You'll enjoy a less expensive summer each year thanks to keeping up with maintenance.
Yearly maintenance is necessary to keep the manufacturer's warranty valid. Without this warranty, you may have to pay for a replacement system or an expensive repair that was a result of factory fault.
Peace of mind is an intangible benefit of maintenance, but it's one of the best. Knowing you've got an AC equipped to make it through a hot and humid Florida summer is priceless.
VIP Club Membership
Staying current with AC maintenance doesn't need to be a hassle. If you sign up for our VIP Club Maintenance, we'll take care of everything. Along with receiving tune-ups and system cleanings for your AC, you'll enjoy additional benefits:
A 10% discount on repairs
Priority service so you'll receive repairs faster
No overtime or after-hours fees
Reduced service call diagnostic fees
Inflation protection—your membership stays the same price unless you cancel
Call us today to find out more details, as well as to schedule your maintenance visit. Don't delay, since it's only going to get hotter over the next month!
The A/C Guy of Tampa Bay Inc. serves Pinellas, Pasco, and Hillsborough Counties. Sign up for our VIP Club Maintenance today.