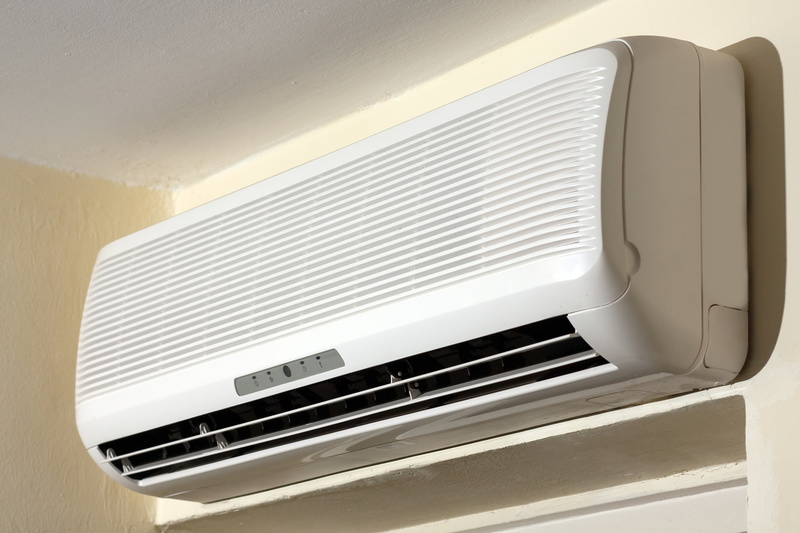 The window air conditioner was an amazing invention when it first appeared in the 1950s. For the first time, homes had affordable options for mechanical cooling. Central air conditioners were too expensive and most houses didn't have the space for the ductwork necessary.
Central cooling systems have come a long way in sixty years. They're less expensive and modern homes are designed with them in mind. But if you live in an older house or one that wasn't built with ductwork, you're probably still depending on window air conditioners for keeping your summer cool.
We'd like to help change that! Window ACs may work for an apartment, but your larger home deserves something better.
Our Top 5 Reasons to Ditch Window ACs
We'll start with the reasons window air conditioning units just aren't the thing anymore:
Inferior cooling: Even the most powerful window unit can only handle a single room. Less powerful ones will often leave hot spots with uneven cooling distribution because of weak blower fans.
Inefficient: Window units drain too much electricity. If you must use multiple ACs around the house to manage cooling, it will add up on your utility bills every month.
Inconvenient: To enjoy full cooling in your house means needing to place a window air conditioner in almost every room—and some rooms may not have enough window space to allow that or they don't have windows that open.
Not secure: Putting an air conditioner in a window makes it easier for someone to break into your house by pulling out the AC.
Unpleasant looking: Not only do you lose on extra sunlight indoors because of blocked-up windows, but the exterior parts of window ACs also don't look that great from the outside either.
Presto! Ductless Mini Splits to the Rescue
But what can you do about cooling if you take away the window air conditioners? Trying to add ductwork to a house is an expensive and often impractical option.
There's an answer—the ductless mini split. This is a type of heat pump (meaning it both cools and heats) that's becoming more popular each year. A ductless system works through a single outdoor unit like a traditional central AC. But instead of connecting to a single indoor unit hooked to ducts, it connects to smaller air handlers mounted on the walls around rooms. These air handlers are like inobtrusive window AC that don't block windows and don't protrude outside the house. Each air handler blows cooled air straight into the room. Not only will you have great cooling, but you also keep one of the only benefits of window units: you only have to cool the rooms that need it.
Find Out More—We're Here to Help!
Ductless mini splits are flexible comfort systems that can work with most homes. If you want to learn more and see if dumping those window ACs for a ductless system is the plan for the coming summer, call our HVAC experts. We're tops in AC installation in Tampa, FL, and we've served our Tampa Bay family with integrity and honor for a decade.
Find the cooling solutions for your house when you work with The A/C Guy of Tampa Bay Inc.