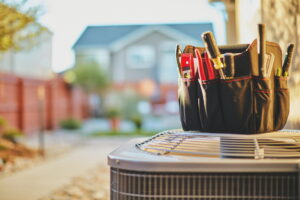 Wouldn't it be amazing to never have to worry about AC repairs again? Even with proper maintenance, you can't guarantee that there will never be another problem, but you can greatly reduce the chance of future repairs. The key is maintenance (after you do all the necessary big repairs).
With air conditioning repair in Tampa, FL, we get your air conditioner to be like-new, and then an annual maintenance plan to keep things moving smoothly. Let's talk about why this plan helps reduce your probability for future AC repairs.
Repairs Handle Immediate Problems
Something breaks, you call a technician to fix it, and they provide the solution you need. Your air conditioner went from not turning on to working as intended. Whatever the main issue was that prevented it from working is gone.
Replacing a single part in a unit fixes the immediate problem, but additional wear and tear to the system from standard use still hinders operation. Repairs are the first step and address the biggest problems first.
Once your air conditioner is up and running, a technician can help you with the next step: annual maintenance.
Schedule and Stick to Maintenance
Think of maintenance as pre-repairs. Parts slowly wear down from use, and during a maintenance visit your technician can determine which ones are starting to wane.
Maintenance also means inspection. Your HVAC technician will look over your entire system to spot any weak points or potential future repairs, then propose a path forward to prevent breakdowns from occurring in the future.
With maintenance, you're able to spot an issue before it arises and causes further damage in a full breakdown. These are some issues that AC maintenance helps prevent:
Airflow restrictions to the evaporator coil.
Freezing due to clogged drainage lines.
Short circuiting from failing wires or parts.
Cooling inefficiencies due to dirty evaporator coils/poor heat transfer.
Issues with thermostat readings of your home temperature.
Regular AC Care Makes All the Difference
Air conditioners can last for a long time. They can last for 15 to 20 years, but only with proper care. If you neglect regular maintenance, repairs will only take you so far.
They're both two sides of the same coin. If you don't repair your air conditioner when parts break down (even if they don't cause a full system failure), it still puts extra stress on the rest of your unit.
Maintenance reduces the need for repairs and is generally a fraction of the cost depending on what is discovered during the maintenance visit. A basic inspection and tune-up doesn't have to cost you much, but what it saves you is so much more valuable.
An End to Repairs (With Maintenance)
There's no guarantee that your air conditioner will never break down again, but with proper maintenance, it can have a fighting chance. We'll repair your air conditioner, tell you everything we find out about it, and help you stop worrying about AC repair in the future with a job well done.
Contact us today to schedule your next air conditioner repair or maintenance.