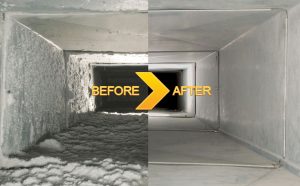 Indoor air quality is an important thing to keep in mind during the summer, when air quality tends to drop due to a number of factors. People shut all of their doors and windows in order to help keep their climate control as efficient as possible. While this works, it doesn't do any favors for a home's indoor air quality. Contaminants get trapped in the house, leaving you to breathe stale, dirty air for most of the day. You need to take steps to improve your indoor air quality if you want to be as healthy and comfortable as possible. One of the best ways to do that is to take a look at quality air duct replacement.
Why Ducts Matter for Indoor Air Quality
The state of your ducts are actually a big factor in how high your indoor air quality is. The reason this is so is because ducts tend to accumulate the dust, dander, pollen, germs, mold spores, and other contaminants that are commonly found in the home. Normally, these kinds of contaminants are dispersed enough that you rarely suffer any ill effects. Collecting in the ductwork like that concentrates all of those contaminants, though, making it more likely you'll have to deal with things like increased allergy attacks and colds every time you turn on the climate control. You're essentially blasting yourself with all kinds of gross stuff when the AC or heater is on.
Another issue with ductwork is that it's prone to developing leaks over time. Aside from obviously being bad for the energy efficiency of the air conditioner, it's also not great for indoor air quality. Leaks in the ductwork provide more entry points for contaminants, which further degrades indoor air quality. In many situations, those kinds of leaks can be patched. Sometimes, however, the only thing you can feasibly do is have the entire affected ductwork replaced.
Ductwork replacement is the most thorough way to ensure that your indoor air quality isn't adversely affected by contaminants in the ducts. It's not always necessary, but when it is you should have it done as soon as possible. The longer you insist on using old, worn out, leaky ducts, the more money you're going to waste on energy losses and the more your indoor air quality is going to drop.
So, if you haven't ever had part or all of your ductwork replaced before, now might be a good time to do it. Contact a professional contractor today to schedule an appointment and reap the many benefits of having brand new ducts installed in your home. You may not notice much of a difference at first, but you'll definitely get a lot more out of it in the long run.
The A/C Guy of Tampa Bay Inc. provides a full range of air duct replacement services in Tampa, FL. If you need part or all of your ductwork replaced, we can help you out. Contact us today to schedule an appointment with one of our professional technicians.