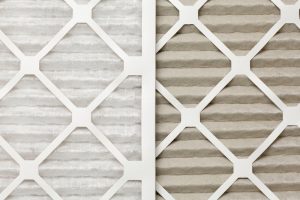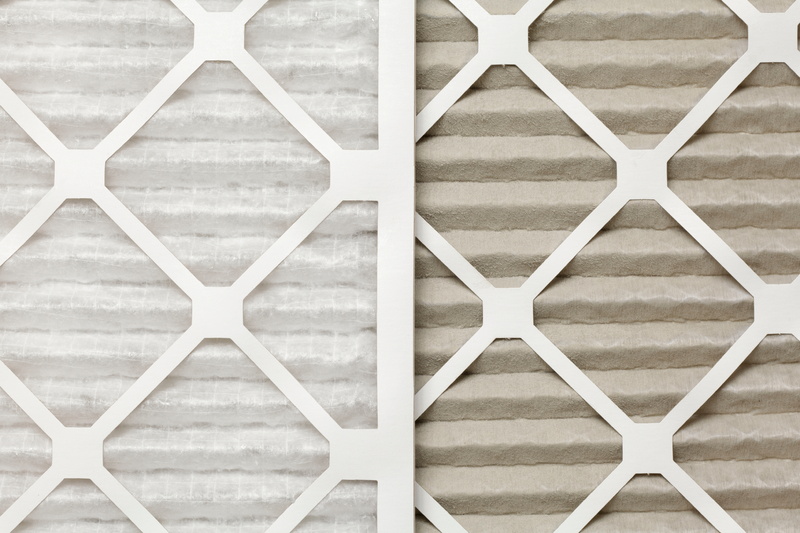 If you're asking yourself whether you should have air filters or air purifiers added to your house, it's because you're concerned about the quality of your indoor air. You have good reason to feel worried: poor indoor air quality is a major problem in many buildings, with the Environmental Protection Agency estimating that the air quality indoors is often three to five times worse than the air outdoors. This is because buildings like your home are constructed for maximum insulation—and this means there's little fresh air circulating to cleanse out stale and contaminate-filled air.
Air filtration and purification systems are an excellent way to boost your home's air quality by removing the majority of unwanted particles from moving through the HVAC system. But how do you know which one to get and what type you need? The job is easier than you think: you just need to get in touch with our team. We offer full service to install indoor air quality systems.
Air Filters
Air filters often confuse homeowners because they believe that the filter on their HVAC system is already doing the job of cleaning the air. However, this type of filter, a blower filter, is only in place to prevent dust and debris from contaminating the inside of the HVAC system. It has minimal impact on air quality. The types of filters necessary for cleaner, healthier air are called whole-house air filters. You need HVAC professionals to install these, because the slot necessary for them must be integrated into the ductwork.
For some homes, these filters are all that's required for great indoor air quality. Whole-house air filters come in a wide range of strengths, from simple panel filters to HEPA filters that can trap microbes. However, residential HVAC systems have a limit on how strong a filter they can sustain and still be able to maintain airflow. Professionals will see that your house has the proper strength of air filter for your needs and for your HVAC system.
Air Purifiers
An air purifier in Palm Harbor, FL doesn't use physical media to trap particles in the air. Instead, it uses an electrical process to eliminate contaminants. The most common type of air purifier uses ionization to cause airborne particles to clump together and fall from the air or become large enough for the filter to easily deal with them. These purifiers work well in conjunction with filters when the filters can't be powerful enough to stop smaller particles.
Another popular option for air purification systems is the UV air purifier. This type of purifier uses ultraviolet lamps to kill or render inert organic pollutants, such as viruses, mold spores, bacteria, and microbes. UV air purifiers are safe for people and pets and require little maintenance once installed.
Let Us Clean Your Air!
Our team has the knowledge and tools to see you have the ideal indoor air quality devices for your house. We also install humidity control systems and energy recovery ventilators that make it easier to enjoy fresh air.
The A/C Guy of Tampa Bay Inc. serves our Tampa Bay family with integrity and honor. Call us for indoor air quality services to improve your home.