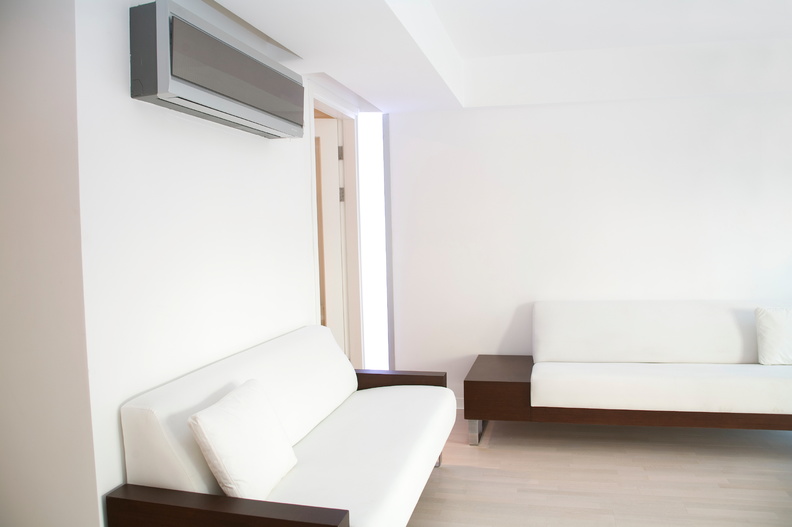 We often advise our clients to consider ductless heating systems in Tampa, FL as one of the best ways to stay warm during the local short and mild winters. Ductless heating systems are types of heat pumps (a.k.a. ductless mini split heat pumps), which means that investing in one is investing in heating and cooling for the year. Ductless heating systems come with the many benefits of heat pumps (such as how energy efficient and safe they are in heating mode compared to electric furnaces and space heaters) plus the additional benefits of going ductless.
Below are our top five reasons we recommend ductless mini split heat pumps.
ONE: Flexible comfort for homes with fewer options
Standard central heating and cooling require ductwork in the walls and attic to transport the heated air. For older homes or slimmer designed houses, adding on central heating and cooling can be an ordeal of locating places to squeeze in ducts, such as taking up the back of closets. A ductless system, on the other hand, is easy to put into almost any home. Our technicians install an outdoor unit, then connect it to wall-mounted air handlers in different rooms. The only construction work that needs to be done is attaching the wall mounts for the air handlers and drilling holes behind them.
TWO: Lower energy costs
We've already mentioned the money you'll save with a heat pump in heating mode. But ductless systems help you save all year. They use smaller motors to power the indoor units so they consume less power. They also don't lose or gain any heat through duct walls because they send the air straight from the indoor units. Less power, less energy loss—that means money savings for you.
THREE: Zone heating and cooling
Central ACs and heaters send conditioned air to every room at once whenever they turn on. You can have an expensive zone control system retrofitted to central cooling and heating. With a ductless system, zone heating and cooling is already built-in. Each of the indoor air handlers can be operated separately from the others using remote controls. Only heat or cool the rooms that need it. (Which is yet another way to save money.)
FOUR: Better indoor air quality
A problem that ductwork has in general, is that it collects dust and lint over time. This leaves a reservoir of air contaminants inside the ventilation system that circulates through the house each time the heater or AC turns on. Ductless systems send out cleaner air because they don't have any contaminated air passages to deal with. This is especially beneficial for people in a house who have allergies and asthma.
FIVE: Easier repairs
A paralyzed central heater can leave an entire home in the cold. But with a ductless system, you'll probably only lose heating from one part of the house when one of the air handlers fails. You and your family can gather in one of the warm rooms while you wait for our repair experts to show up.
Call on The A/C Guy of Tampa Bay Inc. to learn more about ductless mini split heat pumps. Serving our Tampa Bay Family with integrity and honor!