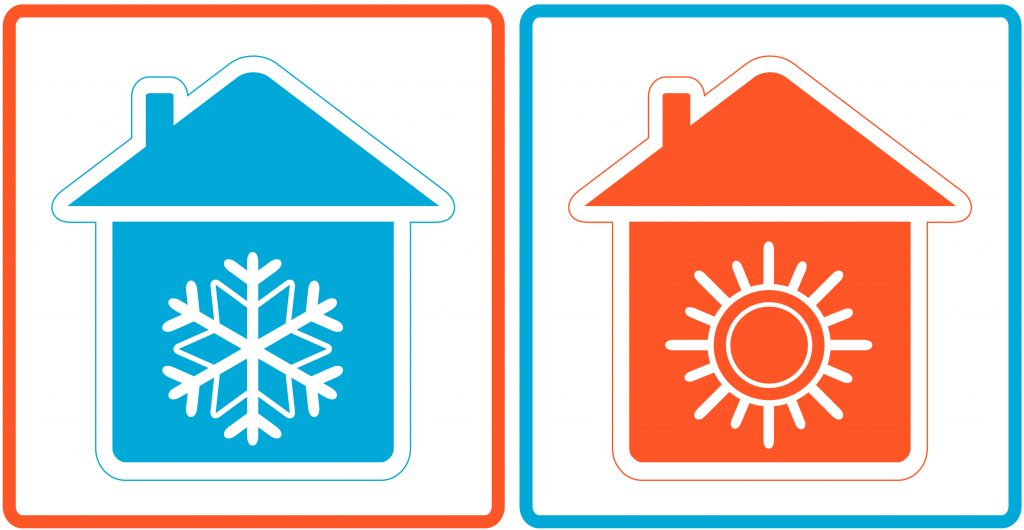 How much do you think about your home heating in Clearwater, FL? Not much, we'd guess. Tampa Bay is a warm and tropical place, and many people travel from northern states to vacation with us during the winter because of how mild the temperatures are.
However, it's still a good idea to have a central heating system for your home to deal with the occasional cool days. If you still think this isn't a logical route for you, we'd like to introduce you to the heat pump. It's an HVAC system that is an ideal fit for the weather in Tampa Bay and the comfort needs of homes. Many of our customers arrange for a heat pump installation when they decide to replace their old air conditioning systems—and most of those people love the heat pumps and the benefits they bring.
I thought we were talking about heating, not replacing an air conditioner
When we talk about heat pumps, we're talking about both heating and air conditioning … because a heat pump does both jobs.
Technically, a "heat pump" is any refrigerant-based device that moves heat from one location and releases it in another using a process of evaporating and condensing refrigerant. An air conditioner is a type a heat pump because it pumps heat out of a house. But when HVAC technicians use the general term heat pump, what they mean is a refrigerant system that can pump heat in either direction. If set to pump heat out of the house, it's in cooling mode. If set to pump heat into the home, it's in heating mode.
An even simpler way to think of this is to imagine if you could have your air conditioner switch its job around: instead of blowing hot air out of the outdoor unit, think of the air conditioner sending the hot air into the house.
Why this is beneficial for Tampa Bay weather
You need an air conditioning system for the local weather. No question about that. When you install a heat pump to replace your old AC, you're getting an air conditioner. A powerful one. A heat pump can match the cooling power of a stand-alone AC of the same size. You won't miss out on any of the cooling you've enjoyed.
But now the heat pump has the small stretch of the year when you need heating covered. You only need to make an adjustment to the thermostat and you'll have comfortable warmth in your home. There's no need to have a different system like a furnace to handle your comfort needs.
Even better is the efficiency of a heat pump when it comes to heating. Compared to an electric furnace, a heat pump is a major energy-saver. This is because a heat pump only uses electricity to move heat from one place to another by powering components. An electric furnace has to consume much larger amounts of electricity to create heating through electrical resistance.
To find out more about the benefits of going with a heat pump, call our experts today!
The A/C Guy of Tampa Bay Inc. serves Pinellas, Pasco, and Hillsborough Counties. Schedule heat pump service with our team.