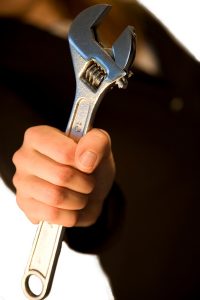 The best way to ensure a great AC installation is to work with licensed HVAC professionals. In fact, this is the only way to do it—unless you are an HVAC professional yourself. Trying to take on the installation job on your own or allowing an amateur to do it is a big "nope."
We understand the urge to save money with household jobs. It makes good sense to find places where you can trim annual spending. But it also makes good sense to know where trimming isn't useful—where it can be harmful and end up costing you more in the long run. Allowing non-professional AC installation is one of those cases!
Below are reasons why you must never turn this task over to yourself or anyone else who lacks proper licensing.
Only licensed professionals have full insurance
Part of getting a license as an HVAC contractor is having proof of being fully insured. This insurance protects customers in case a worker suffers an injury on a customer's property or the property receives damage during the work. When you hire a non-professional for AC installation, you may end up paying for injuries or damage that are the fault of the workers—and you won't have any legal protection.
Licensed professionals do the work safely
"I don't need to worry about insurance if I do the work myself, do I?" No, not in the sense of being liable for somebody else's mistakes. But you'll be liable for the mistakes you make, like injuring yourself. AC equipment is large and heavy, and even the job of moving out an old air conditioner unit presents hazards. There's also the issue of refrigerant—the refrigerant in the old system must be safely removed before the AC is junked and refrigerant put into the new system. Refrigerant is potentially harmful, and licensed technicians have special certification to handle it.
HVAC professionals know how to accurately size an AC
Sizing an air conditioner means finding out how much cooling power the unit must put out to meet the home's cooling requirement. An AC's cooling capacity must be in a specific zone, neither underpowered nor overpowered. Trained HVAC technicians know how to perform a load calculation for a home to find out how many tons of cooling the AC needs to provide. An amateur will probably get this wrong, which means an air conditioner that will quickly run itself down from overwork. (This applies to both oversized and undersized systems.)
Professionals will get the job done on time
We can't give you an exact estimate on how long an air conditioning system installation will take. We can say this for certain: it will take far longer for amateurs to do it. In general, skilled professionals can have an old AC replaced and the new one installed and ready to go to work in only a few hours. Don't miss out on cooling and pay extra labor costs by going to an amateur. Doing it yourself will take even longer—if you can even get it done right!
When you need air conditioning installation services in Tampa, FL for your house, first schedule an appointment with our technicians. We'll take it from there and see you have a great new AC!
Call the professionals at The A/C Guy of Tampa Bay Inc. Serving our Tampa Bay family with integrity and honor!