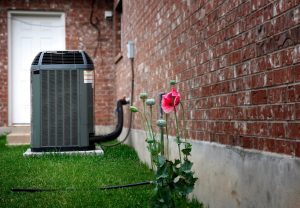 While many homeowners recognize the importance of an optimally functioning air conditioning (AC) system, many cannot distinguish between maintenance, repair, and replacement services. Each of these processes requires a different approach, and understanding these differences can be vital not only for extending the life of your AC system but for saving you money and time.
At The A/C Guy of Tampa Bay, Inc., we specialize in all three of these services, which are often in demand due to the Florida heat. In this post, we'll give a brief overview of each of these approaches, highlighting the importance of each approach as well as when it's appropriate to use.
Maintenance
AC System maintenance is the most effective way to ensure an optimally functioning unit. We recommend that these services be performed at least twice a year. These visits can help eliminate the majority of emergencies that occur when homeowners neglect their AC systems. Additionally, maintenance helps maximize energy efficiency, which can save homeowners money on their monthly energy bills and reduce greenhouse gas emissions.
Maintenance entails checking air filters, refrigerants, air coils, coil fins, drain channels, and window seals. In addition, it entails testing for leaks, inspecting electric terminals, and applying non-conductive coatings if necessary. These tasks often entail specialized equipment and knowledge that only a trained technician has access to.
Repair
Many homeowners choose to employ a professional to handle any AC system repairs in order to avoid damaging the system even further. The most common indications that a repair is needed is the presence of strange noises, low airflow, low cooling levels, or short cycling. If you notice any of these, you might have a leak, a blockage, or a damaged part that needs to be replaced. We recommend being especially diligent about noticing these symptoms at the beginning of the summer season, as any breakdown then could be detrimental to your well-being.
Replacement
As AC systems age, they become less efficient at doing their job, which means higher costs for the homeowner. Before initiating a repair, it's important to consider if it would be more worthwhile to just install a brand-new AC system.
The first step involved in determining if your AC system should be replaced is to check the warranty. If it is still active, you're probably better off repairing it, as many companies will cover the cost for certain parts. If it's not active, and the cost of repairs would be comparable to the cost of replacement, then you're probably better off just installing a new AC system.
***Right now, we're offering an incredible $500 OFF a New Central AC System!***
Some Last Thoughts on AC Services
We think distinguishing between maintenance, repair, and replacement is crucial for properly managing your AC System. Many homeowners are too focused one of these areas to the detriment of the others. In an ideal world, maintenance would be all that is necessary, and this would prevent any need for repair or replacement. Yet, we do not live in an ideal world, and accidents and emergencies do occur.
Contact The A/C Guy of Tampa Bay Inc. for air conditioning services in Tampa, FL today!