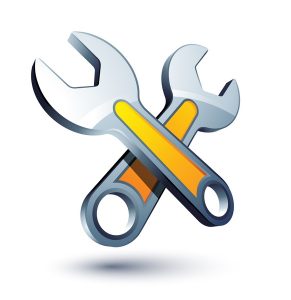 When it's one of the hottest days of the summer in Tampa Bay, what's the last appliance in your home you want to break down? We can't imagine you'd answer anything other than "the air conditioning system." We need our household air conditioners running at peak reliability through the season, and often long past it. This is why we always stress the importance of scheduling annual maintenance in spring for ACs; it's the best "insurance policy" against a system suffering an abrupt shutdown during the heat.
But no amount of planning can stop all AC breakdowns. If you find yourself trapped in a boiling hot home with a failed cooling system, you'll want fast AC repair in Tampa, FL. We can provide this work for you—but we also want to help you find out if there's a simple problem behind the AC shutdown you can remedy yourself.
Troubleshooting Steps for the Non-Working AC
First, don't panic—you'll have this problem solved eventually, either on your own or with our help that's only a call away.
Make sure there isn't a power outage. During the day, you may not immediately recognize that the power has gone out. Grid failures are more common on extremely hot days when there's a high amount of electrical demand.
Examine the thermostat to see if it is set correctly. This may sound obvious, but you might be surprised at how often we've come to homes and found that someone tampering with the thermostat settings (such as a child) is what caused the AC to refuse to come on.
Check the electrical panel to see if the circuit breaker to the AC has tripped. The blower fan motor may trip the breaker if it overheats. Reset the breaker and try the air conditioner once again. If the breaker continues to trip, the air conditioner will need to have professionals investigate the issue.
Change a clogged air filter. The filter on the HVAC cabinet picks up dust and dander over time, and if left in place the filter will block airflow. This is one reason a circuit breaker can trip, and it can also cause the AC to stop sending cooled air around the house.
Look around the outdoor cabinet of the system (the condenser) to see that it isn't blocked. If the outdoor coils and fan can't exhaust heat properly because of branches and bushes that have grown too close, it may shut down the AC.
If none of these steps solves the problem, then it's time to call for HVAC professionals. Please don't attempt any further DIY steps with your AC, since this can cause further damage. Make sure you call licensed HVAC professionals to do repairs since having amateurs on the job is almost as bad as trying to do it yourself.
We have the licensed and trained air conditioning repair pros to solve any home cooling problem you have.
The A/C Guy of Tampa Bay Inc. serves Pinellas, Pasco, and Hillsborough Counties. When you need a fast response to a failed air conditioning system, we're the people to trust!