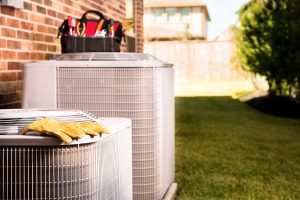 We've written before on this blog about the importance of air conditioning maintenance services, and the benefits they can provide for your system. We've also written about how it's best to schedule preventive maintenance for your air conditioner during the spring, when you're going to get the most benefit out of it. For those who missed the spring window for scheduling air conditioning maintenance, that might make it seem like it's too late to have it done this year. That's not the case! If you haven't had air conditioning maintenance done yet this year, don't give up on it! Let's go over the benefits of air conditioning maintenance again, and why it's not too late for you to schedule it this season.
Why Maintenance Matters
Air conditioning maintenance matters because it's very difficult to detect problems with the air conditioning system outside of professional inspections. Most of the issues that are likely to afflict your air conditioner will develop under your nose. By the time you notice your system is dealing with some sort of problem, it will have already likely been damaged by that problem. You want to catch air conditioning issues as early as possible, before they progress far enough to threaten the well-being of the system. That means you're going to need to schedule a maintenance appointment.
During an air conditioning maintenance appointment, your technician will locate and resolve any potential problems that may exist in the system. Not only will this lower the odds of a serious problem affecting your air conditioner to a significant degree, but it can also increase the energy efficiency of your system. This is why it's so important that you schedule air conditioning services on a regular basis.
Why It Is Not Too Late!
There are two reasons why you want to schedule air conditioning maintenance services during the spring season. The first is that you want to make sure any pre-existing issues are dealt with before the added strain of summer has a chance to make them any worse. The second is that you want to save as much money as possible on air conditioning operation, so you should ensure that you get that efficiency bump off of your maintenance appointment as early as you can. If you haven't scheduled maintenance for your air conditioner yet, though, no need to despair. True, you won't get quite as much benefit out of it this late in the season as you would have had earlier, but you should still have it done to make sure that your system finishes cooling season strong. Contact a professional technician you trust today to schedule your air conditioning maintenance appointment, so you can trust your air conditioner to carry you through the rest of the summer season.
The A/C Guy of Tampa Bay, Inc. provides a full range of air conditioning maintenance services in Tampa, FL. If you need to schedule preventive maintenance services, contact us today to schedule an appointment with one of our professional technicians.