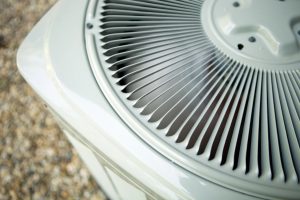 Florida summers are long and hot, and chances are you've already had to run your air conditioner more than once this year. If you have an older air conditioner that feels like it's on its last legs, now is probably the best time to schedule the installation of a new system. Doing so lets you take advantage of the benefits of a new system–such as improved efficiency and reliable functioning–before the heat of the summer begins in earnest.
But how can you tell if your air conditioner is really ready to be replaced? Is your system in dire need of being put out to pasture? Or can you keep it running for another few years and get some more reliable use out of it? Ultimately, only you can properly answer that question. There are, however, a few guidelines to help you make up your mind on the status of an older air conditioner. They boil down to the cost of keeping the existing system against the cost of installing a new one.
Has the Warranty Expired?
In most cases, you should never consider replacing a given air conditioner until the warranty has expired. Why? Because it covers the cost of the original parts of the system for as long as it remains in effect. That cuts the cost of repairs considerably, and lets you keep your existing system running for longer.
Even if the warranty has expired, it's often a better idea to repair any problems instead of replacing the whole system, so long as those repairs don't become too expensive. Only when the the costs of operating the old system have risen beyond what you feel it's worth should you call in a repair service.
Are the Costs Too High?
Excessive costs when running your old air conditioning usually mean one of two different things:
Repair Costs. If your existing air conditioner breaks down, you may decide the cost of repairing it is basically throwing good money after bad, and choose to invest in a new system rather than fixing the old one. But you might also consider replacing the system if you have had to schedule more than two repair services–even inexpensive ones–in a single twelve-month period. If it seemed like a repair technician was at your house for a lot of last summer, it might be wise to think about replacing the system.
Monthly Costs. As air conditioners get older, they tend to use a lot more energy to perform the same function as individual components wear out and slow down. Regular maintenance can slow this process down, but sooner or later, every air conditioning system succumbs to age. If the AC bills last summer were sky high, and you're just not ready to pay that much for another summer, now is the perfect time to call for a new installation.
For top-notch air conditioning installation services in the Tampa, FL area, call The A/C Guy of Tampa Bay Inc. to make an appointment!