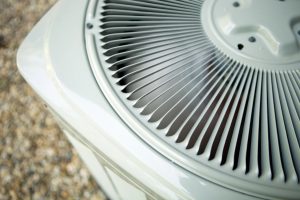 Spring has only just arrived, and we're already looking at higher temperatures and regular use of your air conditioner. That's only going to get worse as spring turns to summer, and soon enough, we'll be running our air conditioners every day just to keep comfortable in the heat.
If there is a problem with your air conditioner, it is always better to spot it sooner rather than later. That tends to keep repair costs down, since the damage hasn't had as much time to spread and gives you some flexibility in determining the best time to schedule repairs. (A breakdown in the summer usually means you have to reschedule your entire life and conduct repairs immediately.)
That means now is an excellent time to check your system for possible problems. No one should formally diagnose an air conditioning issue, much less attempt repairs (air conditioners contain potentially dangerous components like refrigerants, which require formal licensing to handle) unless they are professionals, but you don't need to be an expert to spot the sign that something's wrong.
How to Check
Ideally, you should schedule air conditioning maintenance from a trained technician. The technician will look the system over for any serious problems and schedule repairs if any are found. (Maintenance usually improves overall performance as well, meaning that the system won't need to use as much energy this summer as it might otherwise.
Alternately, you can check for repair issues on your own simply by turning on the air conditioner and letting it run for 15 to 20 minutes, keeping an eye out for anything that doesn't correspond to its normal run cycle. That could mean a lot of different things, but there are a few common symptoms of trouble you should keep a particular eye out for:
Low Air Flow, which you can usually check at the various vents to your home. It can be caused by a blockage in the ducts or perhaps a problem with your fan motor. It slows down the rate at which the air conditioner cools your home, and can also leave cold air trapped in the system (which can damage key components).
Low Cooling Levels. Warm air, or even air that is cool–just not as cool as you expect–can similarly slow down the efficiency of the unit, leading to higher bills and increased strain on the system. It can be caused by anything from low refrigerant levels to an overheating component negating the cooling power generated by the system.
Short Cycling. Short cycling is the process of the AC compressor turning on and off again rapidly many times throughout the day. It puts serious strain on the system and may lead to breakdowns easily if it isn't addressed promptly.
Strange Noises. Any noise that doesn't sound like it's a part of the system's normal functioning should be grounds for calling in a repair service.
For quality air conditioning repair in Tampa, FL, call on the experts at The A/C Guy of Tampa Bay, Inc. today to make an appointment!