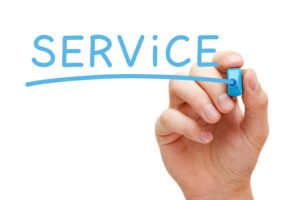 It's not tough to convince people to have air conditioning system maintenance done to prepare for a Florida summer. You only have to remind them what a Florida summer feels like and how much worse it would be without a working residential AC.
The job gets tougher when it comes to heating maintenance in fall, since winter weather is more unpredictable than just flat-out cold (although of course it often gets cold). But we want all our customers to know that fall maintenance is still an essential HVAC service in Tarpon Springs, FL and it needs to be done each year. This is why we have our VIP Club to help customers keep on top of their regular maintenance and never miss out on the benefits. If you have yet to schedule fall maintenance for your heater, well, it's still fall and there's still time.
Below are a few of the best reasons not to miss heating maintenance this fall or any fall.
The heater will last longer
A heating system in Florida has a good chance of lasting longer than its manufacturer's estimate because it doesn't go through as much strain. But the best way to ensure a heating system manages this feat and doesn't end up retiring years early is to have professionals maintain it each year. Without maintenance, age will set in rapidly on the system and may even lead to it needing to be retired after only reaching around half its estimated service life.
The heater will be reliable
You don't think as much about your heating system as you do your air conditioning system, so wouldn't it be great if the only time you needed to think about it—when it turns on to go to work—it does its job? What do you expect from it? Maintenance is key to seeing that you can depend on the heater to run as it should whenever you turn it on. Lack of maintenance puts a big question mark over the system each year, making the unpredictable winter even less predictable.
The heater won't waste money
During maintenance, our technicians perform cleanings and adjustments so a heater runs at its optimal energy efficiency. Without these tune-up steps, the heater will begin to work harder to do its job and will see its energy efficiency rating decline each year. You may end up paying 25% more to run the heater if you skip maintenance.
The heater will operate safely
This is extremely important for gas-powered heaters like furnaces. We inspect the heater for possible safety concerns during maintenance and make corrections and repairs if we find anything amiss. Maintenance lets you relax knowing the heater is working at its safest.
The warranty will remain in force
The manufacturer's warranty on your heating system may be voided if it misses professional maintenance. Losing the protection of the warranty can leave you stuck with an expensive repair that would otherwise have been covered.
Schedule heating maintenance with us today if you haven't already. The A/C Guy of Tampa Bay Inc.—Serving Our Tampa Bay Family With Integrity and Honor.