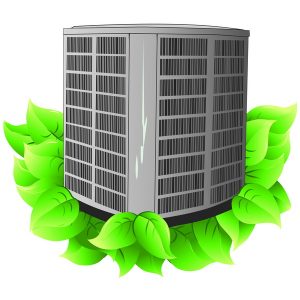 Getting a new central air conditioning system installed for your house can feel stressful. In Florida, you must have an effective AC or else much of the middle of the year will be miserable at home. There are so many options when it comes to air conditioning models that it might overwhelm you.
The good news is that you have help when it comes to AC installation in Tampa, FL—namely, the team at the A/C Guy of Tampa Bay. Below we've listed some important criteria to consider when choosing a new air conditioner. Our experts are ready to give you the best help in making your choice.
ONE: Size
We put this first because if an air conditioner is the wrong size, nothing else will matter—it won't work as intended and you'll need to have it replaced.
"Size" in this case doesn't mean the physical space the AC takes up but its cooling capacity, or how powerful it is. Residential homes use central air conditioning systems with 5 to 10 tons of cooling capacity (1 ton = 12,000 BTUs). If an AC is undersized, it won't be able to cool the home enough. If it's oversized, it will short-cycle (turning on and off rapidly), which wastes power and quickly causes the system to wear down. Only professionals can give you accurate sizing for an AC based on special cooling load calculations. Going with amateurs will often result in an oversized air conditioner. 
TWO: Energy Efficiency
People hunting for an energy-saving air conditioner will often think of the energy efficiency rating of new units as the most important factor in purchasing a new system. We definitely recommend paying attention to efficiency, but don't make it the exclusive factor. A high-efficiency air conditioning system won't save money if it's the wrong size or it costs more than you want to spend. Look for the ENERGY STAR label on an AC you want to purchase: this shows the system has passed the efficiency requirements set by the US Department of Energy.
THREE: Special Features
How useful the special features of some air conditioners are depends on your home. For example, if your home often has high humidity problems, look into units with humidity controls. If you want fewer temperature fluctuations, look for a unit with variable refrigerant volume (VRV). If you only need certain parts of your home cooled during the day, see about an AC system that will work with zone controls.
FOUR: Cost
Always have a good idea of your budget and target ACs that fall into this range. You can be more flexible about this than you may realize, as we offer rent-to-own programs and financing to help with payments. We can also help you narrow down options to systems that fall into your budget range but will still do an excellent job at cooling your house.
The A/C Guy of Tampa Bay Inc. serves our Tampa Bay family with integrity and honor. Work with us to get the ideal new air conditioning system for your home.