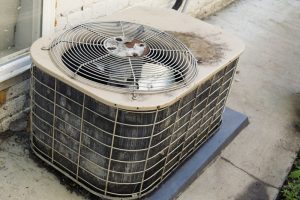 If you're asking the question about how long you can delay scheduling a new air conditioning installation in Tampa, FL, then you should probably ask yourself some additional questions. Such as, why you're asking the question in the first place. "Delays" are rarely positive, and if the "delay" you're talking about is actually procrastination, then we have to tell you that this puts the comfort of your house in jeopardy. Late summer in Florida is a rough time for heat and humidity, and procrastinating about replacing an AC in bad condition can lead to you being trapped with a busted AC while you wait for a replacement.
Yes, our team of air conditioning pros will get on the job of replacing a failed system as soon as possible. But we know you'd rather skip an emergency replacement. So let's go into some details to see if you're delay is too long.
Is the Air Conditioner Showing Signs That It's Failing?
If you think the AC is in trouble because it's taking longer to cool the house, the house isn't getting cool enough, the air conditioner is making strange noises, or it's turning on and off at strange times, don't worry about replacement right away. Worry first about whether the system needs repairs. Call right away to our technicians and have them dispatched to look at the AC and see if repairs can turn things around. You may not need to replace the system, depending on its age and what's wrong with it.
Is the Air Conditioner Old but Still Running Fine?
If the issue about delaying repairs is that you have an old AC and think you can still get a few more years out of it, we recommend you think about the actual system age and what you're looking for in a new system.
The average service life expectancy of a central air conditioner is between 10 to 15 years. If your air conditioner is more than 15 years old and still working adequately, we suggest that you have the system replaced during the fall. It's old enough that it will soon begin to lose efficiency and rack up repairs, but you can wait until cooler weather in a few months so you can arrange a convenient repair. If the AC is older than 10 years and you think you're paying more to run it than you should, also consider a fall replacement.
Is the AC an Older R-22 Air Conditioner?
The refrigerant blend R-22 was fully phased-out this year, making it difficult to have these systems repaired in case of refrigerant leaks. If you have an R-22 air conditioner (it's listed on the plate on the back of the condenser unit), we strongly recommend you have it replaced soon, probably during the fall. If the system malfunctions, repairs will probably be so expensive that it's better to have it replaced.
If you have any doubts about a replacement, don't wait to call us for a consultation. We can give you honest, straightforward answers about the path forward.
The A/C Guy of Tampa Bay Inc. serves our Tampa Bay family with integrity and honor. Schedule an appointment with us for air conditioning replacement.