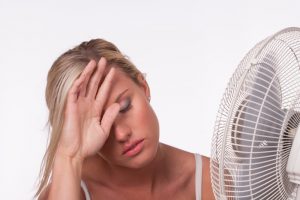 Heat pumps are becoming more and more popular for home comfort, especially here in Florida. But even with heat pumps popping up in a larger number of houses than ever before, the general public has many misunderstandings about what they are how they operate—and that makes it more difficult to know if a heat pump might be a good installation for home comfort.
The question in the title comes from one of these misunderstandings. Heat pumps are comfort systems that both heat and cool, leading to people thinking that they can't do either job as well as a standalone air conditioner or heater. Here in Florida, where heating isn't the main comfort concern, homeowners want to know if a heat pump in cooling mode can manage the intense summer weather as well as an air conditioner.
The answer is yes! But there is a caveat.
An Air Conditioner Is a Type of Heat Pump
This is the key fact to understand about a heat pump. It's an air conditioner—or it would be more accurate to say that an air conditioner is a type of heat pump. The broad definition of "heat pump" is a refrigerant-based device that can move heat from one place to another by using the evaporation and condensation of chemical refrigerant. An air conditioning system is a heat pump that pumps heat out of a building in order to cool it.
The specific term "heat pump" refers to a system that is capable of moving heat in either direction depending on the mode. In cooling mode, a heat pump works exactly like an air conditioner as it moves heat out of the building. When turned to cooling mode, the heat pump switches the direction it works so it moves heat into the building. One adjustment, and a cooling system becomes a heating system.
The bottom line: if you can find an air conditioner capable of keeping up with the summer, you can find a heat pump capable of the same.
But … You Need Professional Installation
Here's the one caveat, and it applies to all complete AC system installation in Tampa, FL: a professional must handle selecting and installing a heat pump. The critical step is sizing the heat pump. The professionals determine how much cooling power the unit must produce to provide effective and energy-efficient comfort to the house. The technician will also take the heating power of the system into account, although any heat pump that can keep up with Florida heat is more than able to keep up with the mild winters!
Call Us to Find Out More About Heat Pumps
We think heat pumps are great for the Tampa Bay climate. They're excellent air conditioners and less costly to run as heaters than electric furnaces. Heat pumps sometimes struggle in heating mode when outdoor temperatures are below freezing—and that's not something you have to worry about in Florida! Get in touch with us to find out more about the benefits of installing a heat pump.
The A/C Guy of Tampa Bay Inc.—Serving our Tampa Bay family with integrity and honor. Request an estimate today.