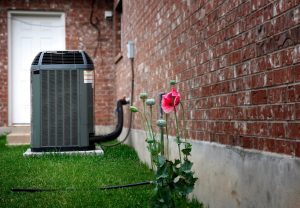 Hopefully, you don't have to purchase new large appliances for your home often. When you have the right appliance in your home, it should last you many years—over a decade in the best cases—and that means you might not have much experience picking out something like a central air conditioning system.
When it comes time to shop around for a new air conditioner, you're going to need a little help. Luckily, our comfort specialists are more-than-qualified for the job, and you can call us whenever you need a hand. For now, check out our tips on selecting an air conditioner that truly cools your home and saves you the most money.
Don't Focus Too Much on Installation Costs
We know that looking at the cost of installation can be a bit overwhelming when you don't know what to expect. However, we don't think it's worth your time to look for the cheapest air conditioner you can find. If the price seems too good to be true, it probably is.
Low-cost air conditioning installations are rarely efficient, something that's pretty important in our area. Besides, the installers quoting you this low, low price may be hiding something. Perhaps the equipment is used (meaning it's bound to fail much sooner!) or there are additional costs accrued throughout the installation. You're likely to have a lot of problems with low-priced equipment.
It's far more important to save in the long-term.
Know about Efficiency Ratings
Yes, a more efficient system will likely cost more than one of the same size with a lower overall efficiency rating. In some parts of the country, homeowners can get away with buying the lower-efficiency system without a drastic impact on overall costs. In Florida, though, that's not the case.
If you really want to save money, you should look for the highest efficiency rating you can. The SEER (Seasonal Energy Efficiency Ratio) is perhaps the best indicator. Look for a SEER of 16 or higher if you really want to see savings! (The minimum SEER for installation in Florida is 14.)
You should notice the energy savings when you make this upgrade. When we install your air conditioner, we guarantee it!
Find the Right Size (But Let a Technician Do It)
Finally, the right air conditioner for your home is one that's just the right size. That means it can be neither too large nor too small. Smaller air conditioners cannot cool a home sufficiently, while larger air conditioners short cycle and wear down their parts.
Even the most efficient air conditioner won't save you money if it's not the right size. And sizing depends on a lot of factors—not just square footage.
The number and size of rooms in the home.
Shading around the house.
Window placement.
HVAC layout.
That's why it's so important to have a trained technician do it. In fact, we think it's vital to involve technicians from the very beginning of the process.
As soon as you know you're in the market for a new HVAC system, contact your local HVAC company and begin your consultation. That way, you can find the right size, efficiency, and timeline for all your AC installation needs.
For air conditioning installation in Tampa, FL, call The A/C Guy of Tampa Bay Inc. We guarantee your satisfaction!